Due to the inclement weather, some games have been rescheduled. On SATURDAY, our teams will be in action against Conway. At Conway High 9th Grade Girls: Noon 9th Grade Boys: 1:15 p.m. At Charging Wildcat Arena Varsity Girls: 3:00 p.m. Varsity Boys: 4:30 p.m.

The mandatory meeting scheduled for today (2/2) for parents whose students are interested in joining a spirit group next school year has been postponed. A new date will be communicated later. This meeting is for parents whose students are currently 6th through 11th grade.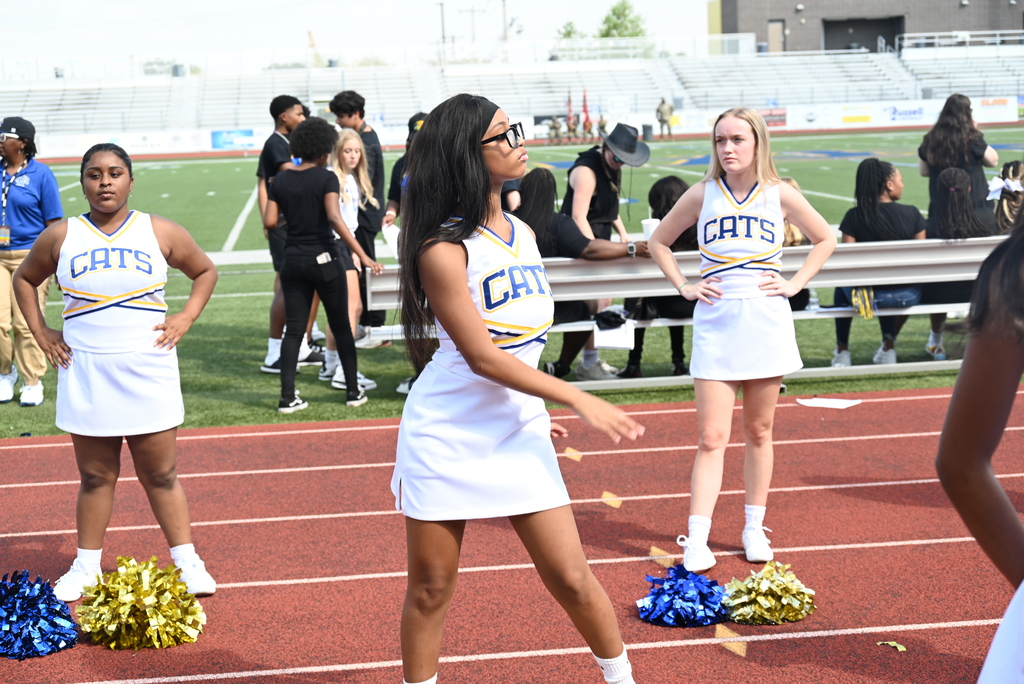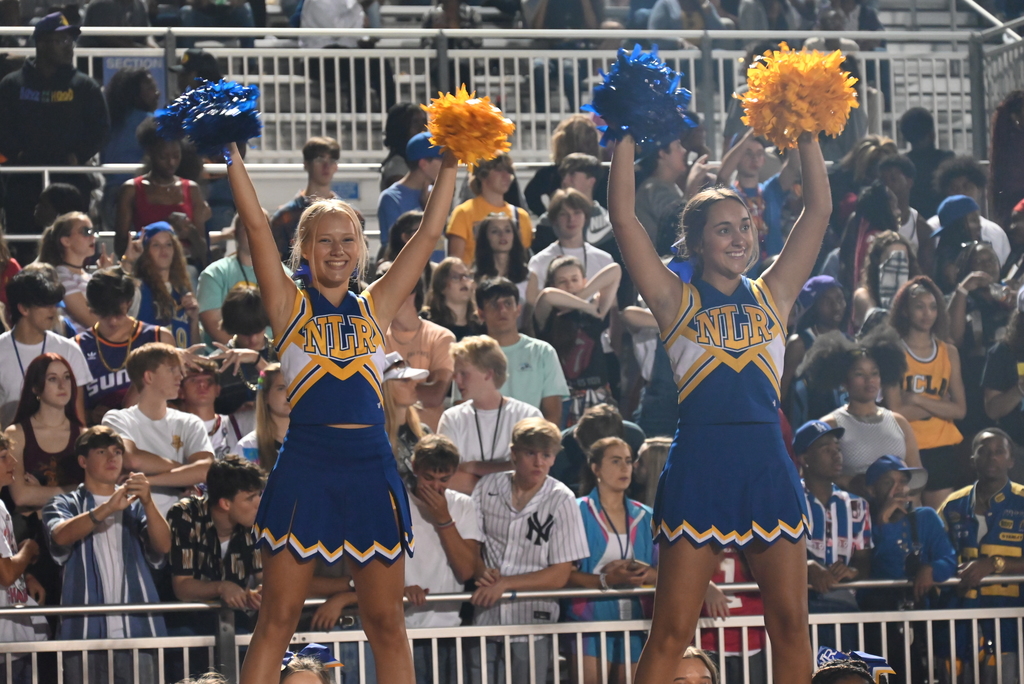 We're ready for you! Please make plans to attend the NLRHS and COE Showcase Night, set for Thursday, January 26, from 5:30 p.m. to 7:00 p.m. on our campus! We will be highlighting our various programs and courses and for families to learn more about what we offer.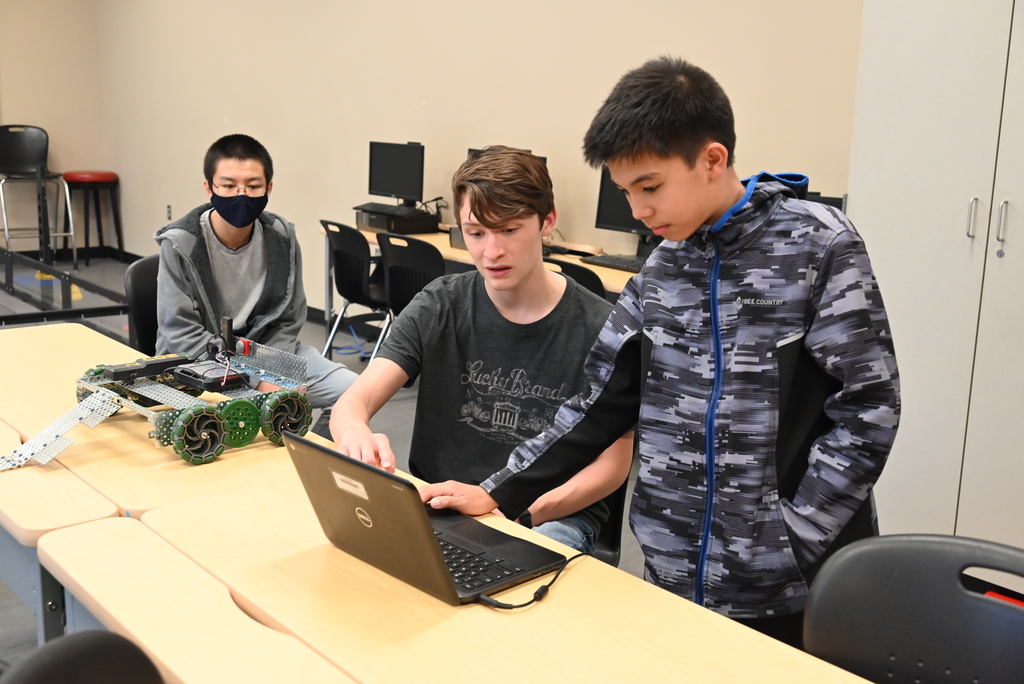 We're so excited to host our Showcase Fair this Saturday! This is an opportunity for our families and potential new families to learn about each of our campuses and what they offer! We look forward to seeing you!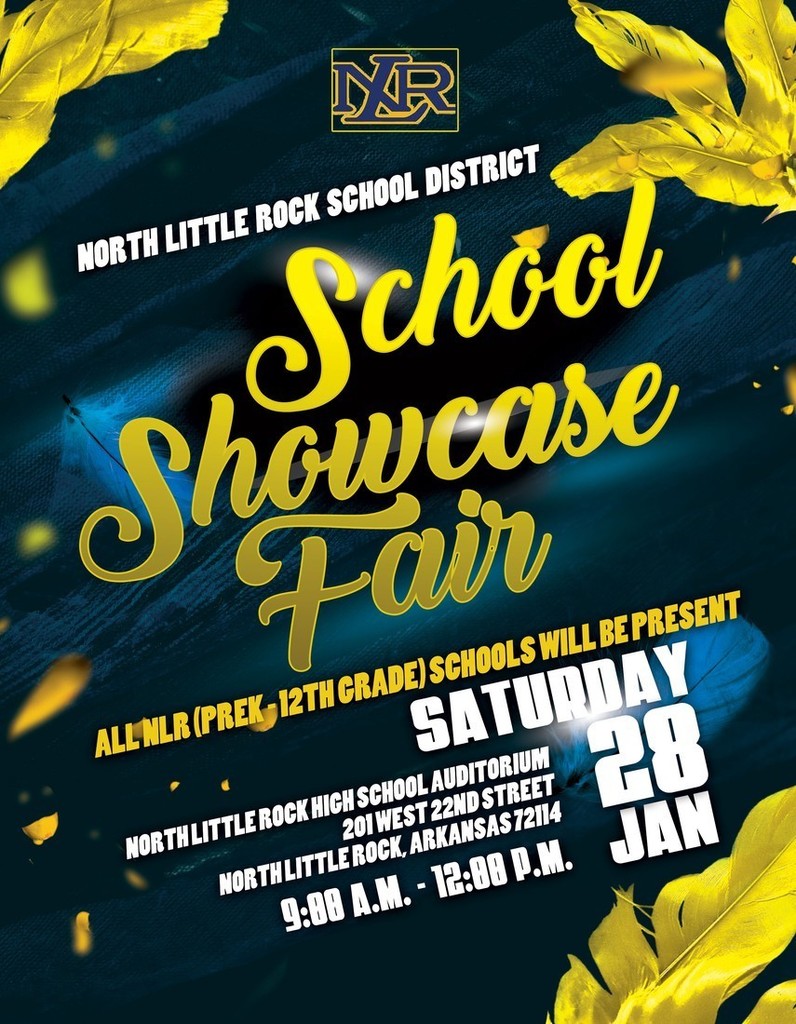 Please make plans to attend this parent meeting if your student would like to try out for the spirit groups at the middle school and high school next school year.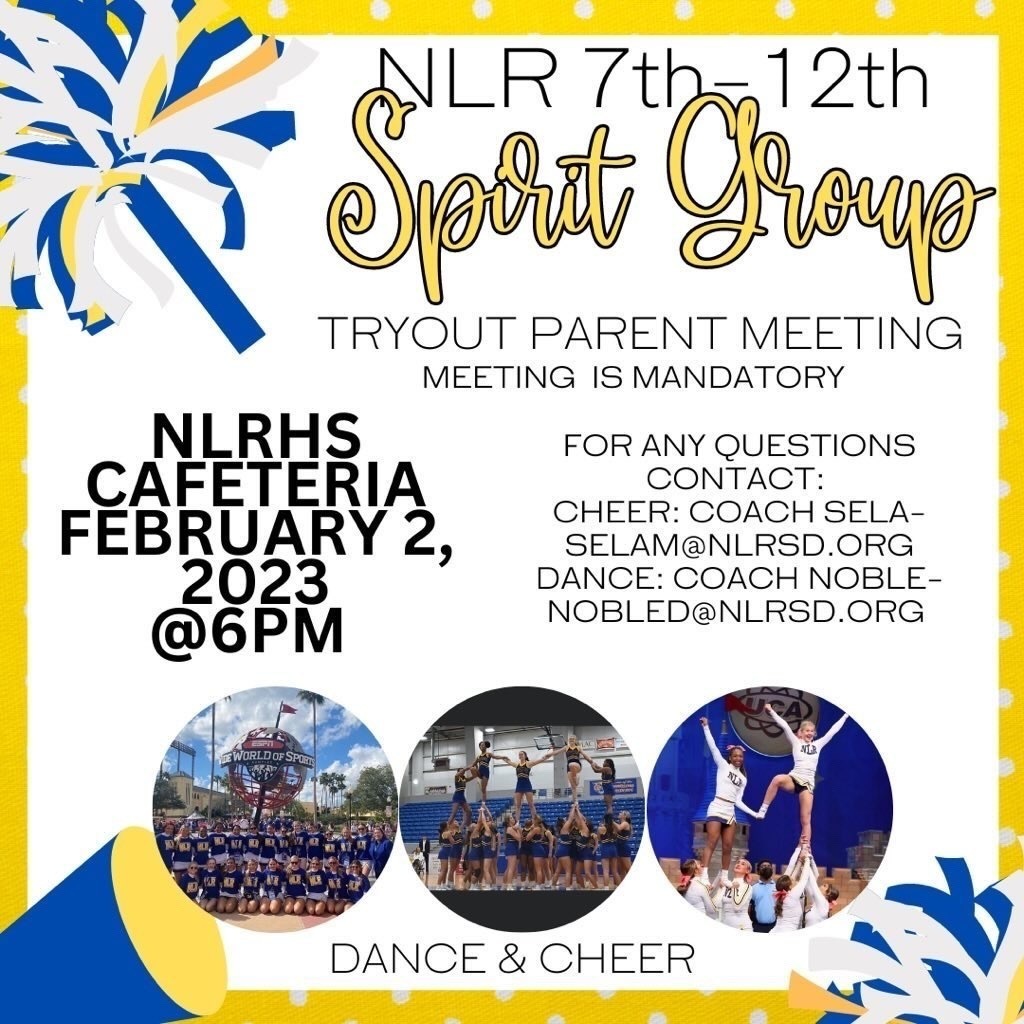 Congratulations to Alex Rojas, a senior at the COE, for earning the OSHA 10 certification! Entry-level workers with this credential have industry-specific knowledge and skills that help prevent injuries and keep workplaces safe and productive. His teacher, Mr. Graham, is pictured with him.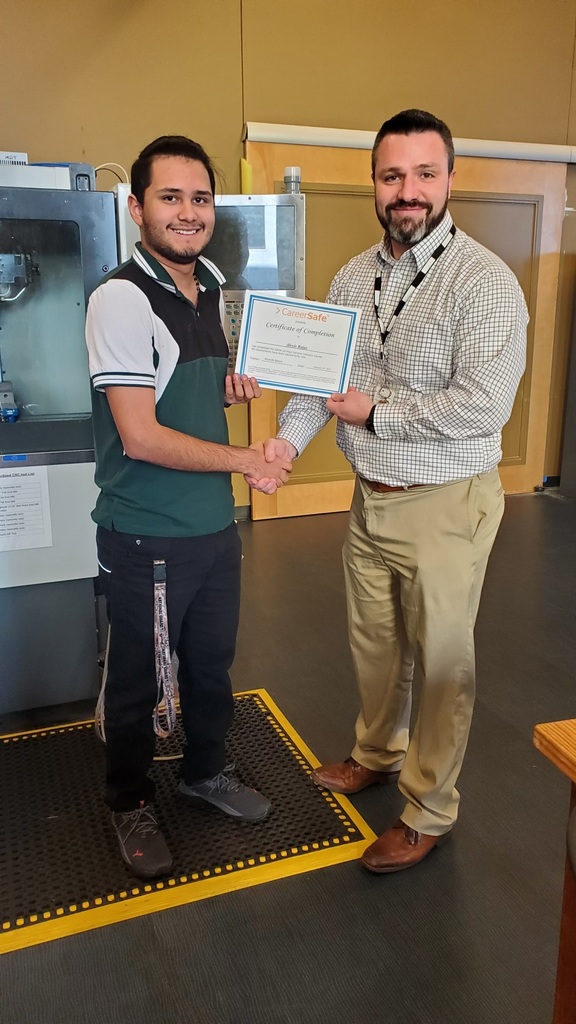 Congratulations to our Charging Wildcats who earned All State and All Conference honors for the 2022 season. All State (first row, l to r): Robert Burgess, Diemere Manuel, and Quincy Rhodes. All Conference (middle row, l to r): Reginald Walker, Devin Jackson, Zachary Robinson, Torrance Moore, Malachi Gober, (last row, l to r) Deontae' Young, and Cory Henderson. Not pictured is Delkarai Davis.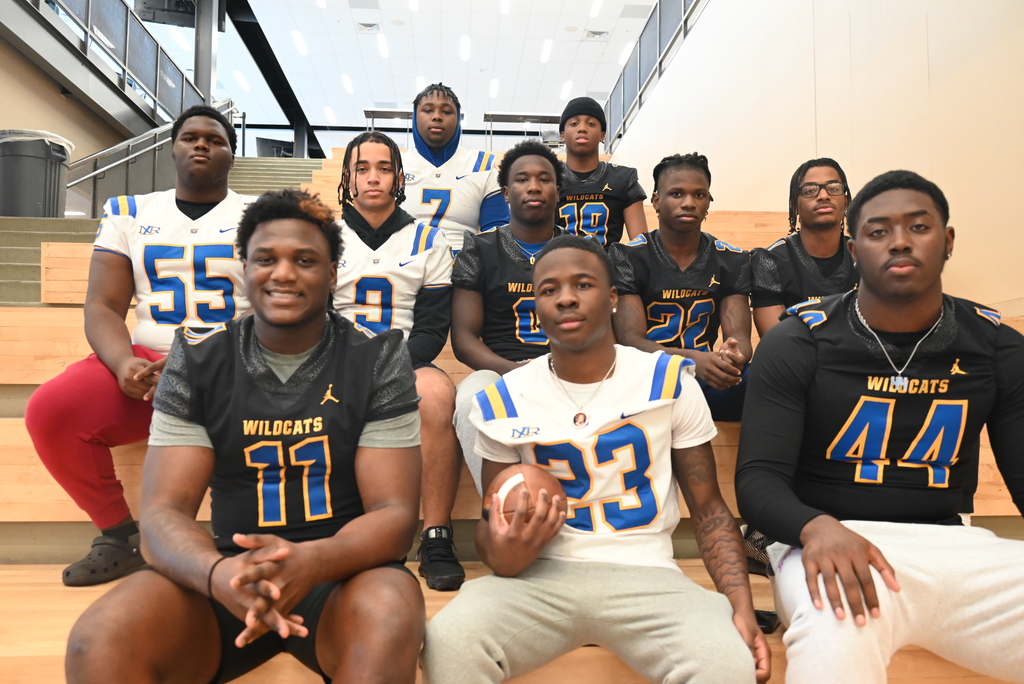 Let's do our part to support the Yearbook Staff!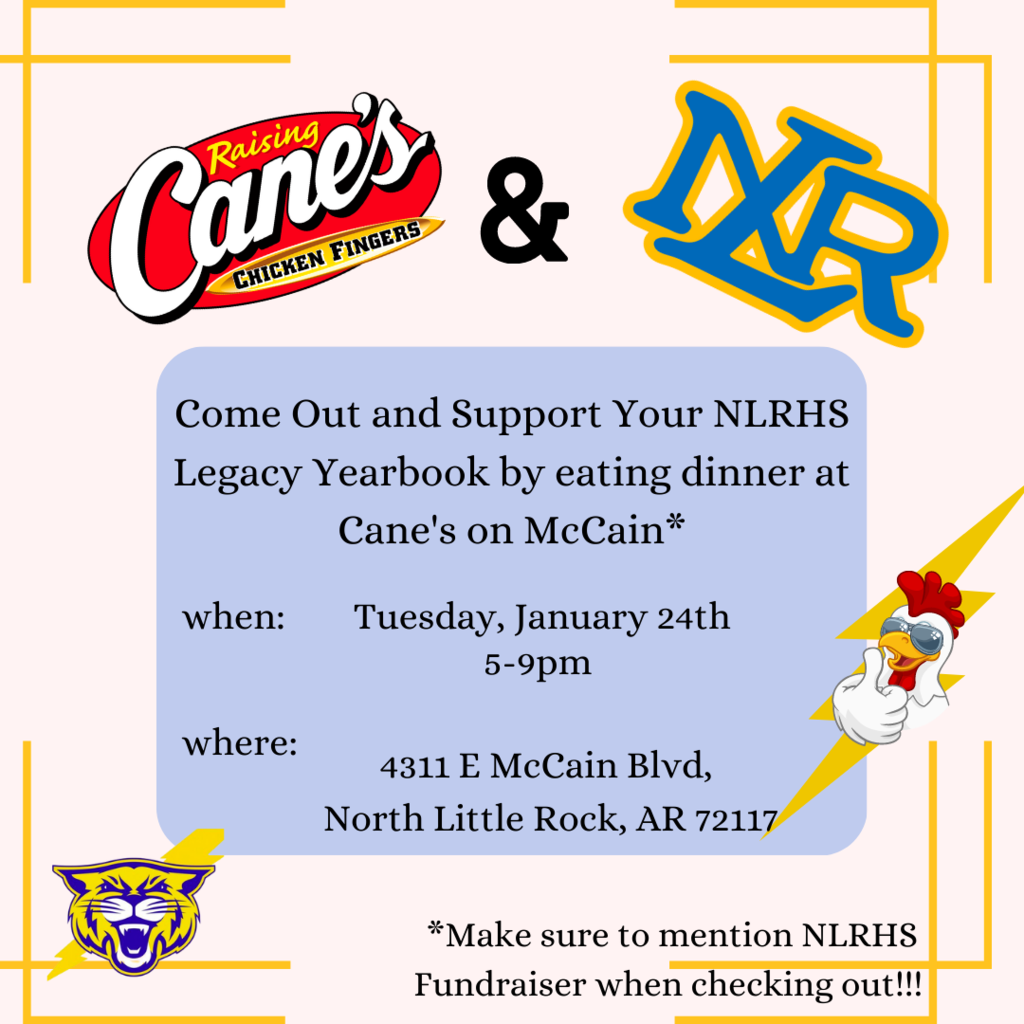 Achieve Open House and Resource Fair!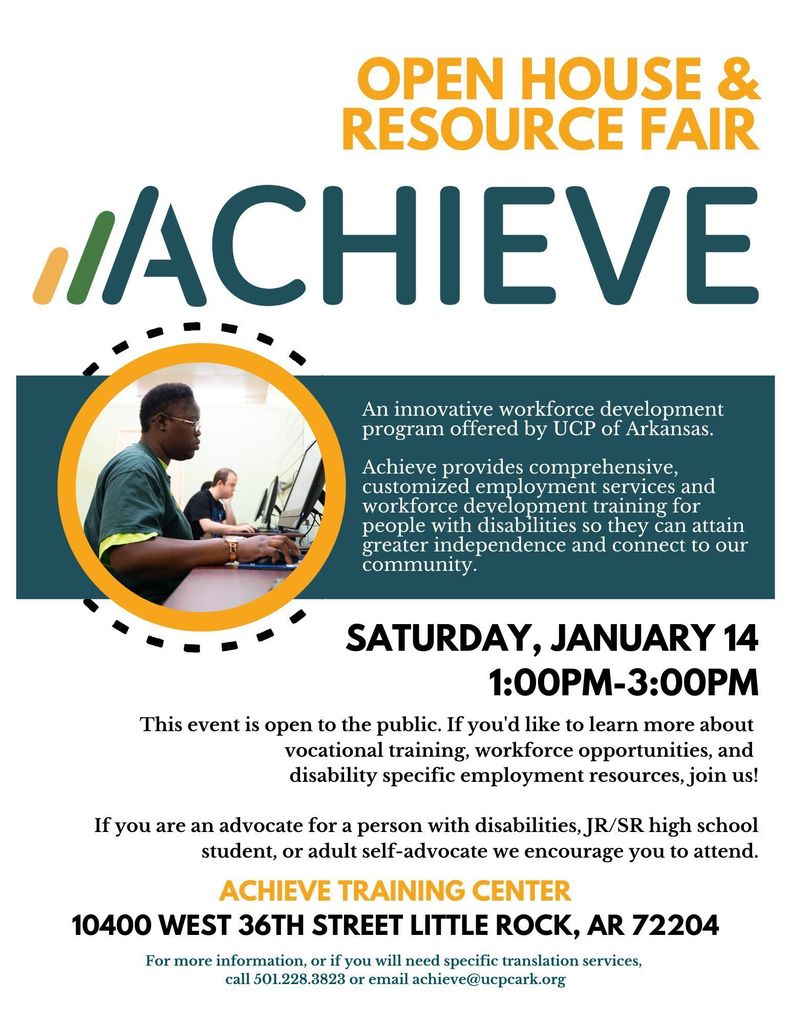 Beginning 1/3, we will begin accepting School Choice applications for next school year! The deadline to apply is 5/1. Click here for more information:
https://www.nlrsd.org/article/948994
Also, come to the Showcase Fair on 1/28 to learn more about our campuses.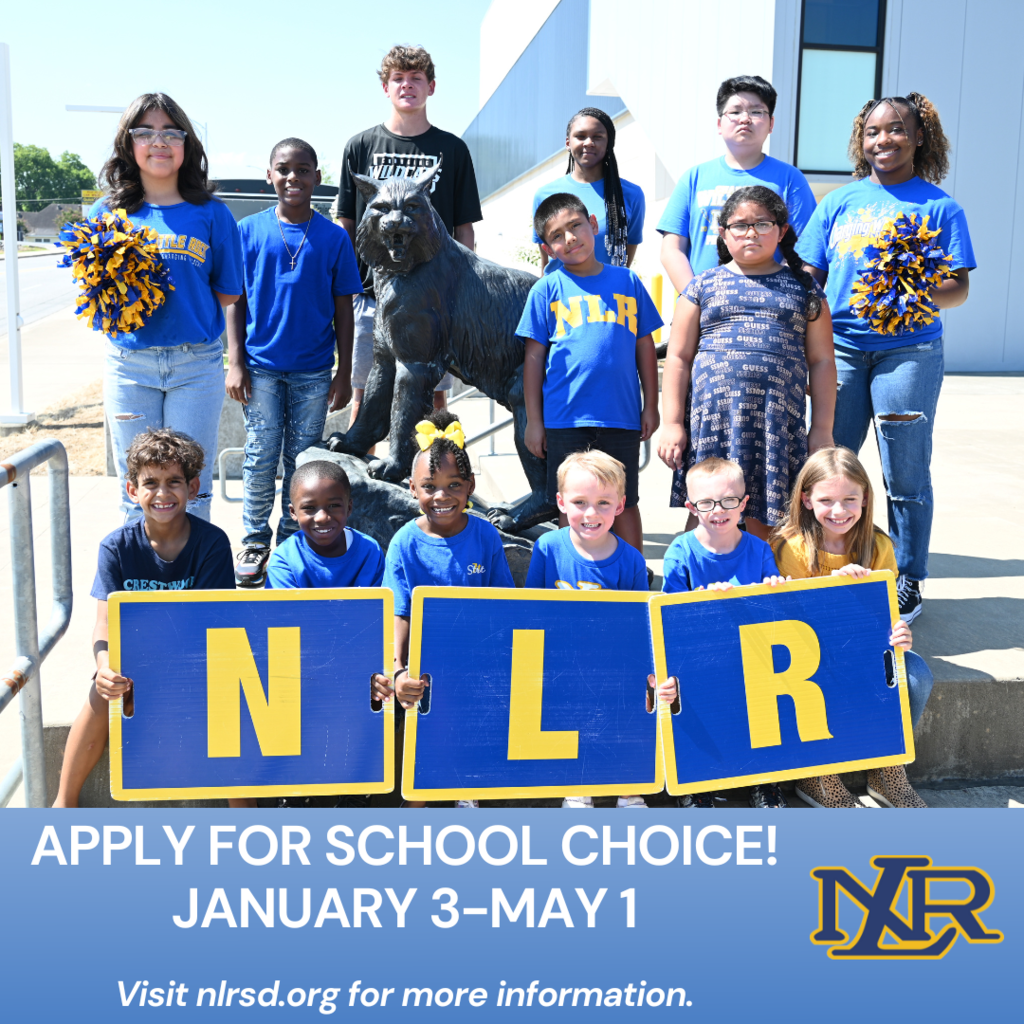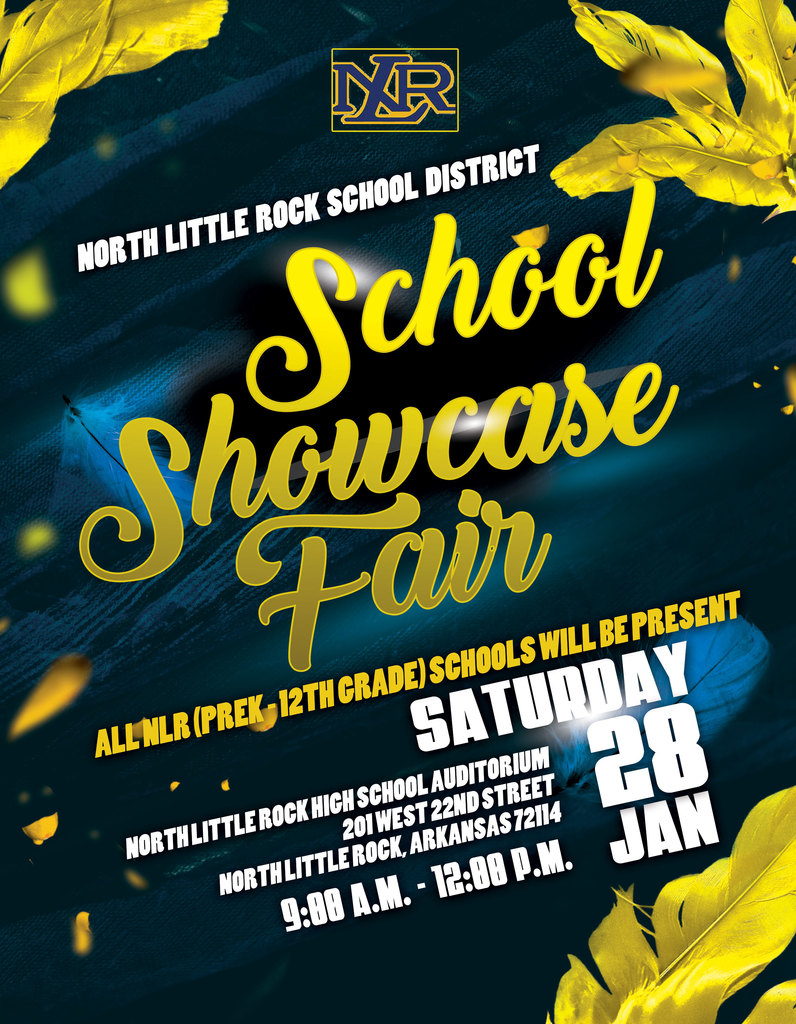 Temperatures are dropping! The City of North Little Rock is opening Riverhouse as a warming center. It will open Thursday.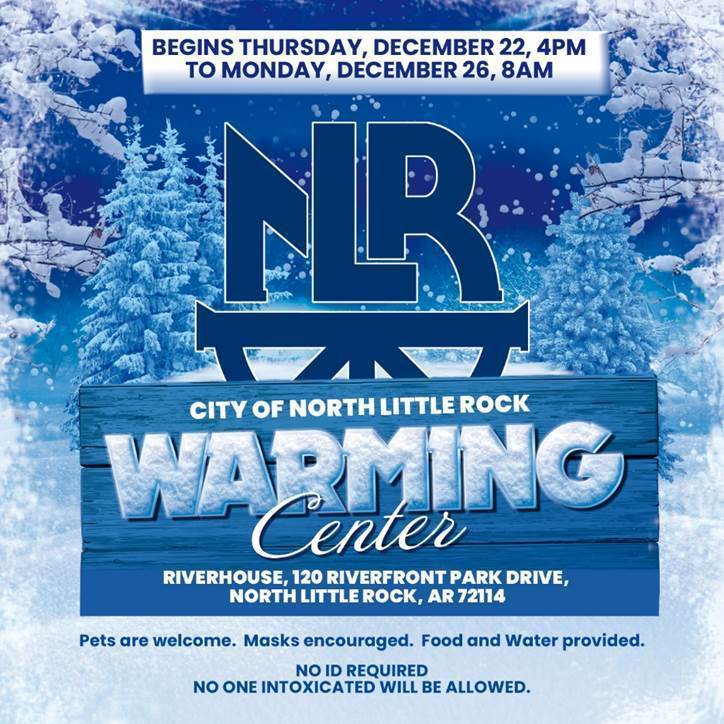 Congrats to our own Quincy Rhodes for being selected to play in the Army All-American Bowl! We wish him the best of luck! The game will air December 17 at 3:00 p.m. on NBC.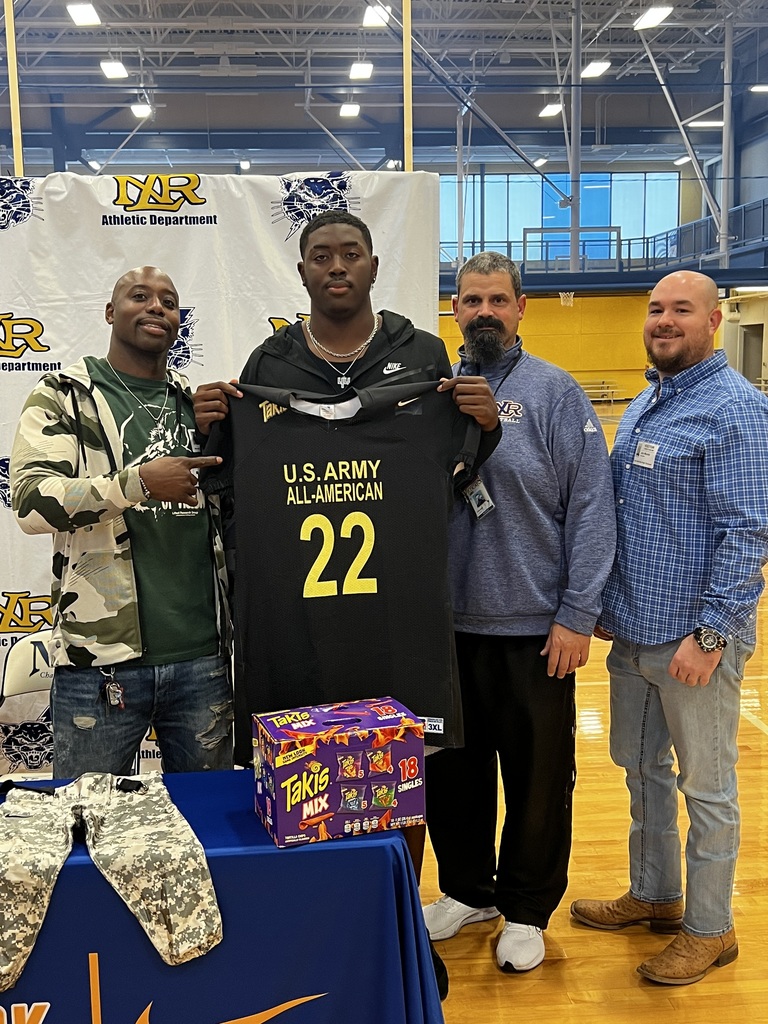 Over the weekend, the NLRHS/COE Chess Team attended an invitational chess tournament in Bryant and won 1st place against 11 other teams. Our players include COE students Owen Webber and Kristen Buford and NLHS students Andrew Jenkins and Mason Fitzgerald. Congratulations!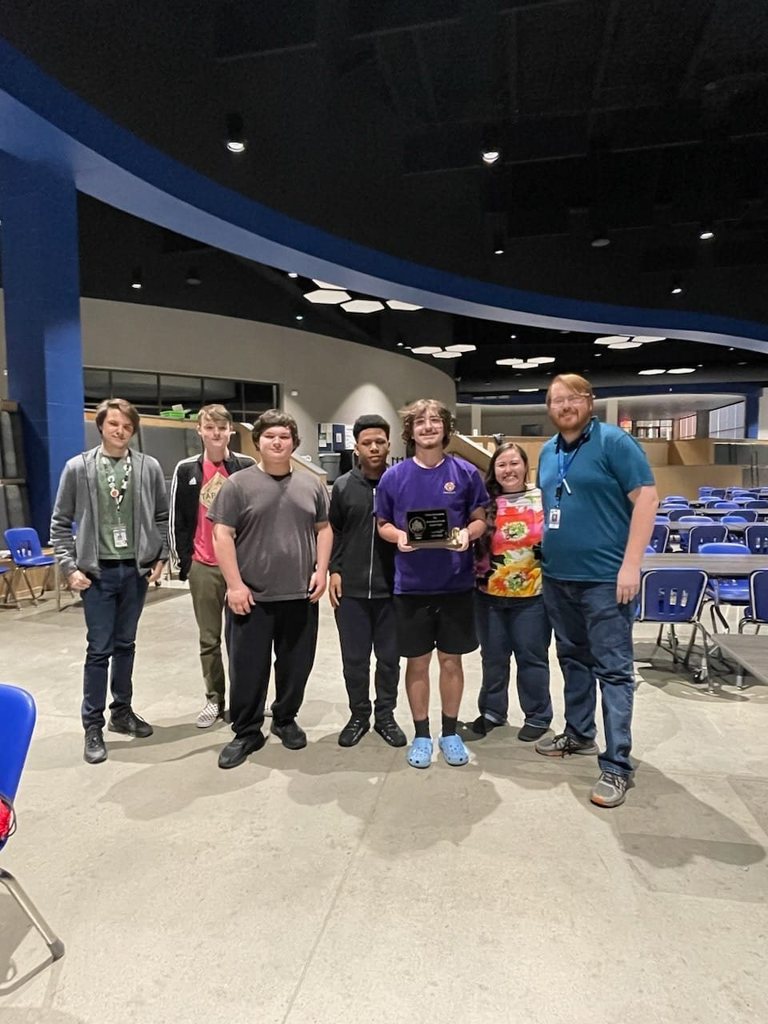 Hats off to the 6th Grade Campus and the COE! The Office of Education Policy has recognized them with the "Beating the Odds" award for high growth on the 2022 ACT Aspire while serving students from low-income communities. Read more here:
https://www.nlrsd.org/article/929195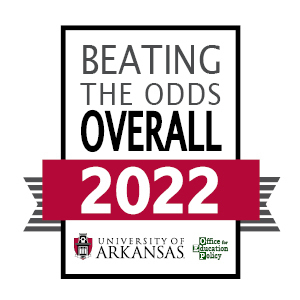 Congratulations to Crestwood Elementary and the Center of Excellence! Both schools will receive money from the state for high achievement and student growth on the 2022 ACT Aspire exam. Click here to read the amounts:
https://www.nlrsd.org/article/929164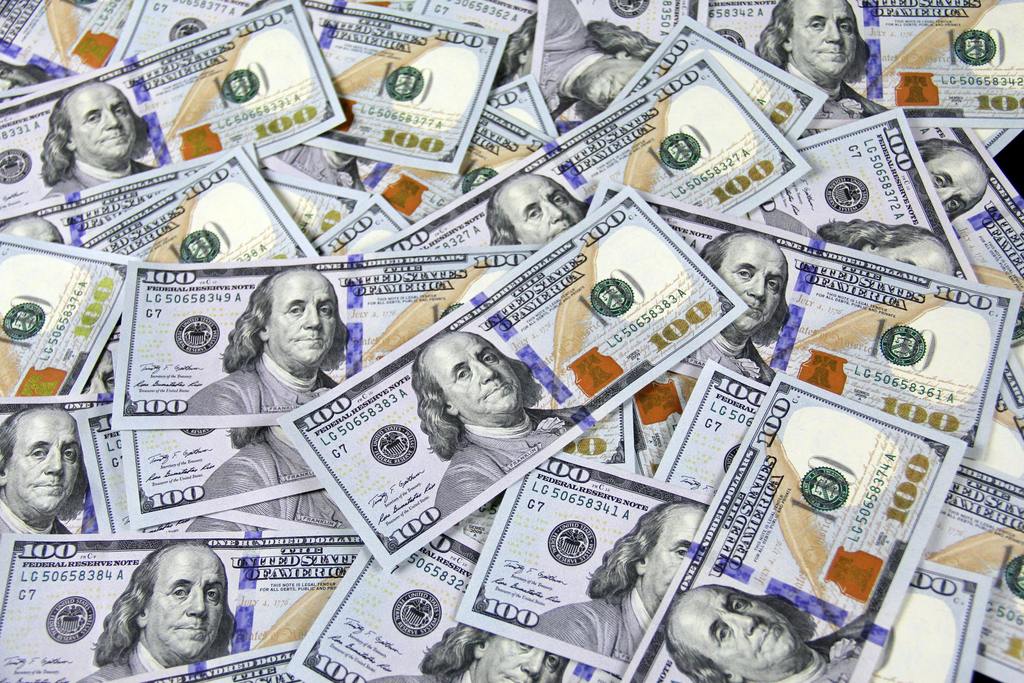 Help us to create a culture of reading! The Curriculum Innovation and Design Department has organized a Book Donation Drive. Please drop off new or gently-used books outside the main entrances of any of our schools. Please contact Dr. Sharesa White for any questions.

It's time to buy the 2023 Yearbook! Order yours today at the following link: yearbookforever.com If you have any questions, please contact Ms. Meigs at
meigsm@nlrsd.org
.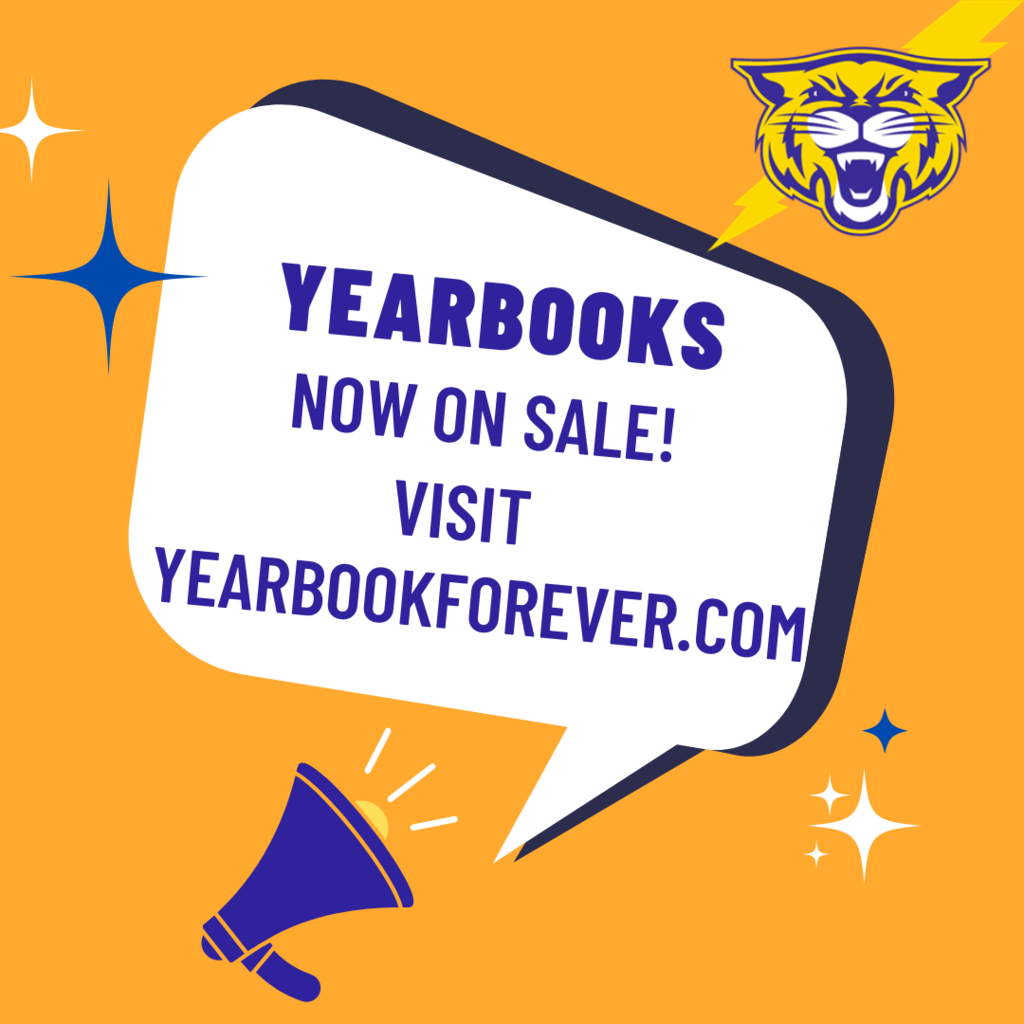 Congratulations to Deontae' Young on being named Pulaski County Farm Bureau Player of the Week! The senior had 5 tackles, a fumble recovery, and a forced fumble in last Friday's playoff game against Southside. The Charging Wildcats won 28-14. The Charging Wildcats will travel to Bentonville Friday. Tickets can only be purchased online at this link:
https://gofan.co/app/school/AR4720
Way to go, Deontae', and let's go, Charging Wildcats!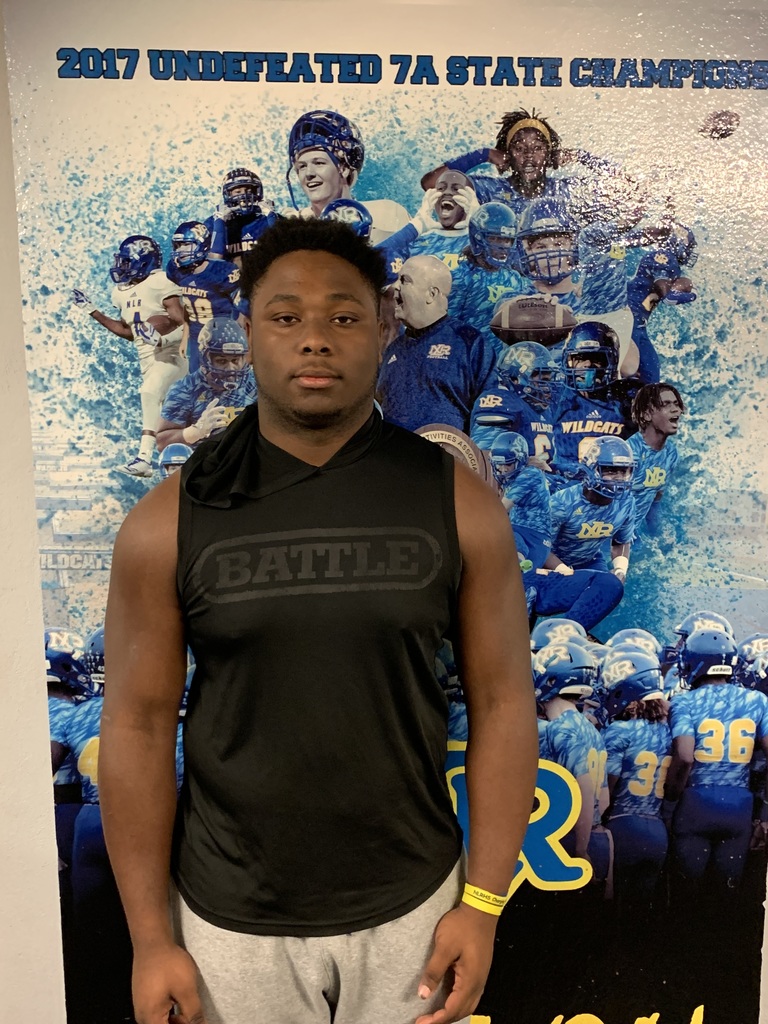 The NLRHS/COE PTA will be holding its much-anticipated Father-Daughter Dance! Please get your tickets as soon as possible! For questions, please contact
nlrhsptsa@gmail.com
.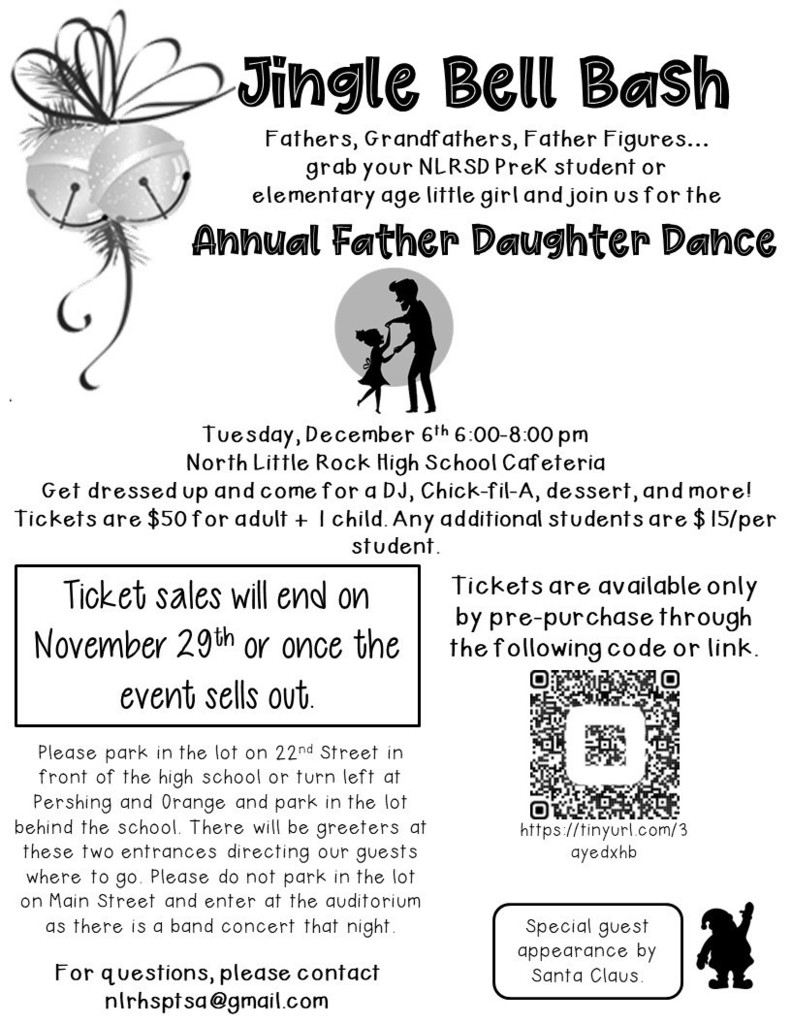 Congratulations to Devin Jackson on being named Pulaski County Farm Bureau Player of the Week! This is the second time this season Jackson has earned this honor. At last Friday's game, Jackson had 6 punts with an average of 44 yards. One of those punts landed on the one yard line. He also had two touchbacks on kickoff. It's now playoffs! The Charging Wildcats will host the Fort Smith Southside Mavericks on Friday. Tickets can ONLY be purchased through GoFan.com or on the AAA website, ahsaa.org. Way to go, Devin, and Charging Wildcats, let's do this!