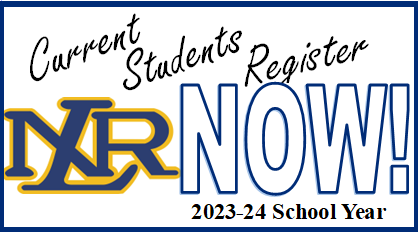 All current students will receive their Returning Student Registration SNAPCODE via email. The emails have been sent to the Guardian 1 email address currently on file in eSchool. Please follow the directions in the email to register your returning student(s).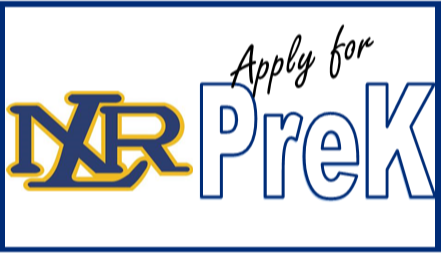 2023-2024 Intradistrict Transfer Application
NLRSD Address Verification Form
Teacher's Choice Application (NLRSD Employees Only)
Students who are 5 on or before August 1st of the current school year, may register at any time. Each of our Elementary schools has an attendance zone. You will need to know what your zone school is for Kindergarten through 5th grades. This tool can assist you: Attendance Zone Locator . If you reside outside the North Little Rock School District attendance zone you will need to contact another school district for placement.
Documentation required for registration are as follows:
●Birth certificate
●Social security card or number or equivalent if coming from another country
●Current shot record
●Proof of address: Any ONE of the following:
Current Electric bill in the name of a guardian (Water, Gas, or Lease agreement/mortgage statement)
● Parent-Student Handbook Signature Pages
If your student is returning to the North Little Rock School District from the previous school year, registration is required. You will need to provide a current proof of residency during registration.
CURRENT STUDENT REGISTRATION (K-12)
REGISTRO DE ESTUDIANTE ACTUAL (K-12)

Follow this link to access the NLRSD 2023-2024 PARENT-STUDENT HANDBOOK
ATHLETIC OR SPIRIT GROUP PARTICIPATION
Parents wishing to enroll students in the North Little Rock School District for the purpose of athletics or spirit groups must adhere to the Arkansas Activity Association guidelines. Please also follow this link for important information about the North Little Rock School District Athletic/Spirit Groups.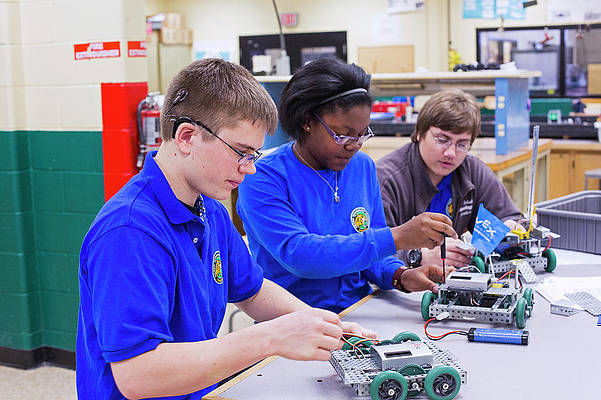 PARENTS ~ PLEASE UPDATE YOUR GUARDIAN EMAIL ADDRESS USING HOME ACCESS CENTER (HAC).
WATCH THIS SHORT CLIP FOR DIRECTIONS!
NEW STUDENT REGISTRATION ~ ENGLISH
Parents,
Please refer to the following information to register your child(ren) into the North Little Rock School District. The Family Portal is where parents/guardians register a NEW STUDENT. If you need help in completing your registration process, the PowerSchool family support phone number is (866) 434-6276. You can also follow the link below to utilize support chat. This is likely the fastest route to resolution.
THIS IS FOR REGISTERING STUDENTS IN KINDERGARTEN THROUGH TWELFTH GRADE.
Creating an Account
Step 1: Click here to create an account.
Step 2: Complete ALL the fields under the Profile and Security areas (One per household)
Step 3: When all is completed, select Create Account. The Family Account user will receive a confirmation email.
Step 4: Login using your unique username and password
Step 5: Begin entering New Students by clicking New Student Registration
Note: You must select your assigned school during the registration process. If you are not certain which attendance zone you reside, please click here to go to the district website.
Click Menu

Under Parents select Attendance Zone Locator

Select Go To Maps

Enter your address
The map will show you your correct zone school. Please register using the correct school. Parents who register for school outside their attendance zone will be directed to the correct school to complete registration. If you have any questions or concerns, please do not hesitate contacting Gary Logan at logang@nlrsd.org.
Please remember that this is for NEW STUDENTS to the North Little Rock School District.
[ BACK TO TOP]
NEW STUDENT REGISTRATION - SPANISH
Padres,
Consulte la siguiente información para registrar a su hijo (s) en el Distrito Escolar North Little Rock. El Portal de la Familia es donde los padres / tutores registran a un NUEVO ESTUDIANTE. Si necesita ayuda para completar su proceso de registro, el número de teléfono de apoyo familiar de PowerSchool es (866) 434-6276. También puede seguir el siguiente enlace para utilizar el chat de soporte. Esta es probablemente la ruta más rápida para la resolución.
Esto es para inscribir a los estuidantes de Kinder al duodécimo grado.
Creación de una cuenta
Paso 1: Seleccione Crear cuenta
Paso 2: Complete TODOS los campos en las áreas Perfil y Seguridad (Uno por hogar)
Paso 3: Cuando todo esté completo, seleccione Crear cuenta. El usuario de la cuenta familiar recibirá un correo electrónico de confirmación.
Paso 4: Inicie sesión con su nombre de usuario y contraseña únicos
Paso 5: Comience a ingresar nuevos estudiantes haciendo clic en Registro de nuevo estudiante
Nota: Debe seleccionar su escuela asignada durante el proceso de registro. Si no está seguro de en qué zona de asistencia reside, visite el sitio web del distrito.
haga clic en Menú

debajo de Padres seleccione Asistencia Localizador de zonas

Seleccione Ir a mapas

Ingrese su dirección
El mapa le mostrará su escuela de zona correcta. Por favor regístrese usando la escuela correcta. Los padres que se inscriban en la escuela fuera de su zona de asistencia serán dirigidos a la escuela correcta para completar la inscripción. Si tiene alguna pregunta o inquietud, pueden contactar Gary Logan en logang@nlrsd.org
Recuerde que esto es para ESTUDIANTES NUEVOS del Distrito Escolar North Little Rock.