Graduation contracts are due by 4 pm on FRIDAY, MAY 14!!!! They can be dropped off before 6 pm today or between 8 am and 4 pm tomorrow!!! #2021

All graduating seniors must have their graduation contract turned into West Campus by Friday May 15, 2021 in order to receive their 5 tickets to enter the graduation ceremony.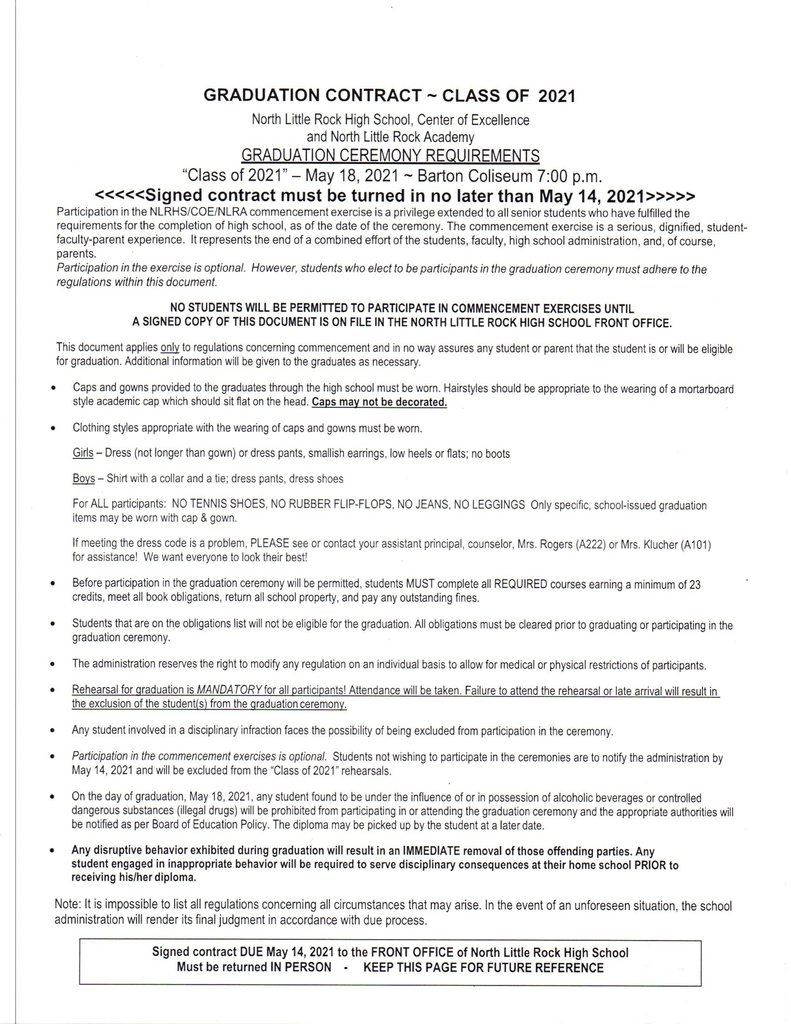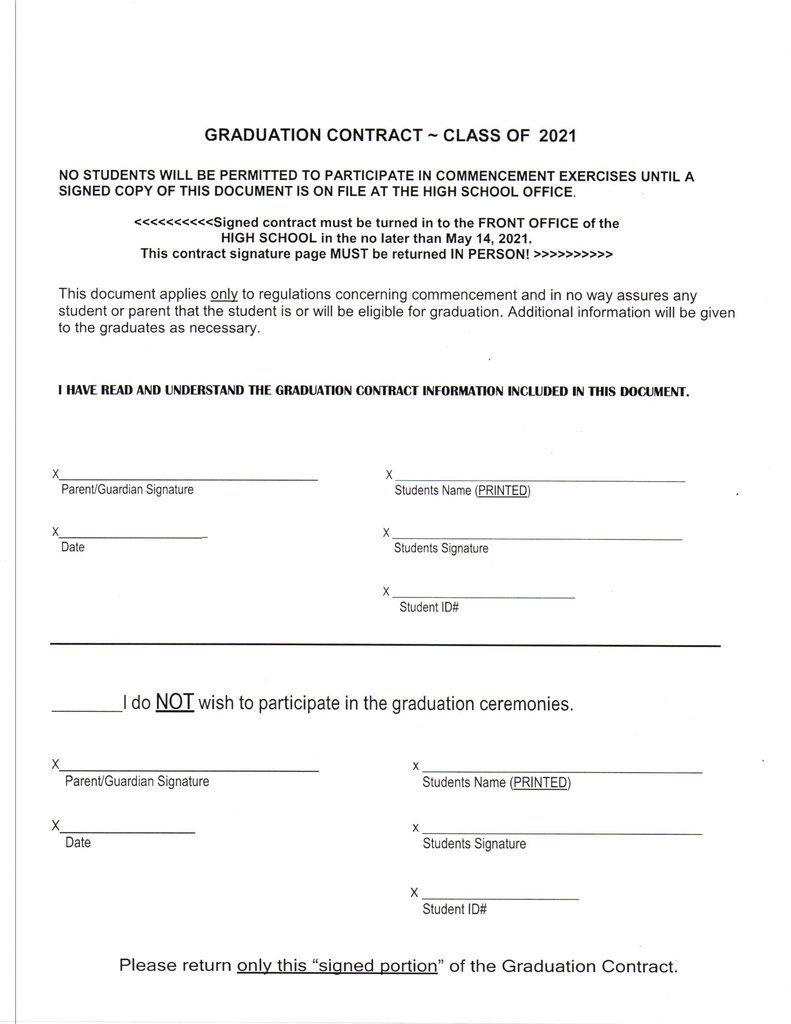 Opportunity for graduates to reflect with their classmates. #classof2021

SENIORS! Need to turn in your graduation contract and pick up your tickets?? Someone will be in the main office until 6 pm tonight!

Registration to enroll into the Virtual Academy for the 2021-2022 school year is underway! Please complete the form, which is located at the following link:
https://nlrsd.jotform.com/211265183585054
If you have any questions, please contact Dr. Brouke Reynolds, the Interim Virtual Academy Director, at
reynoldsb@nlrsd.org
. ¡La inscripción para inscribirse en la Academia Virtual para el año escolar 2021-2022 está en proceso! Complete el formulario, que se encuentra en el siguiente enlace:
https://nlrsd.jotform.com/211265183585054
Si tiene alguna pregunta, comuníquese con el Dr. Brouke Reynolds, Director interino de la Academia Virtual, en
reynoldsb@nlrsd.org
.

Graduation contracts may be dropped off tomorrow between 10 a.m. and noon in front of the high school! Remember, any senior planning to participate in the commencement ceremony must have a contract on file by Friday, May 14.

SENIORS! Don't forget to check your email or google classroom for Graduation Specifics (email went out on 4/27). Graduation contracts must be on file at the high school by 4:00 pm, Friday, May 14. #classof2021


Attached is information about Arkansas Pandemic EBT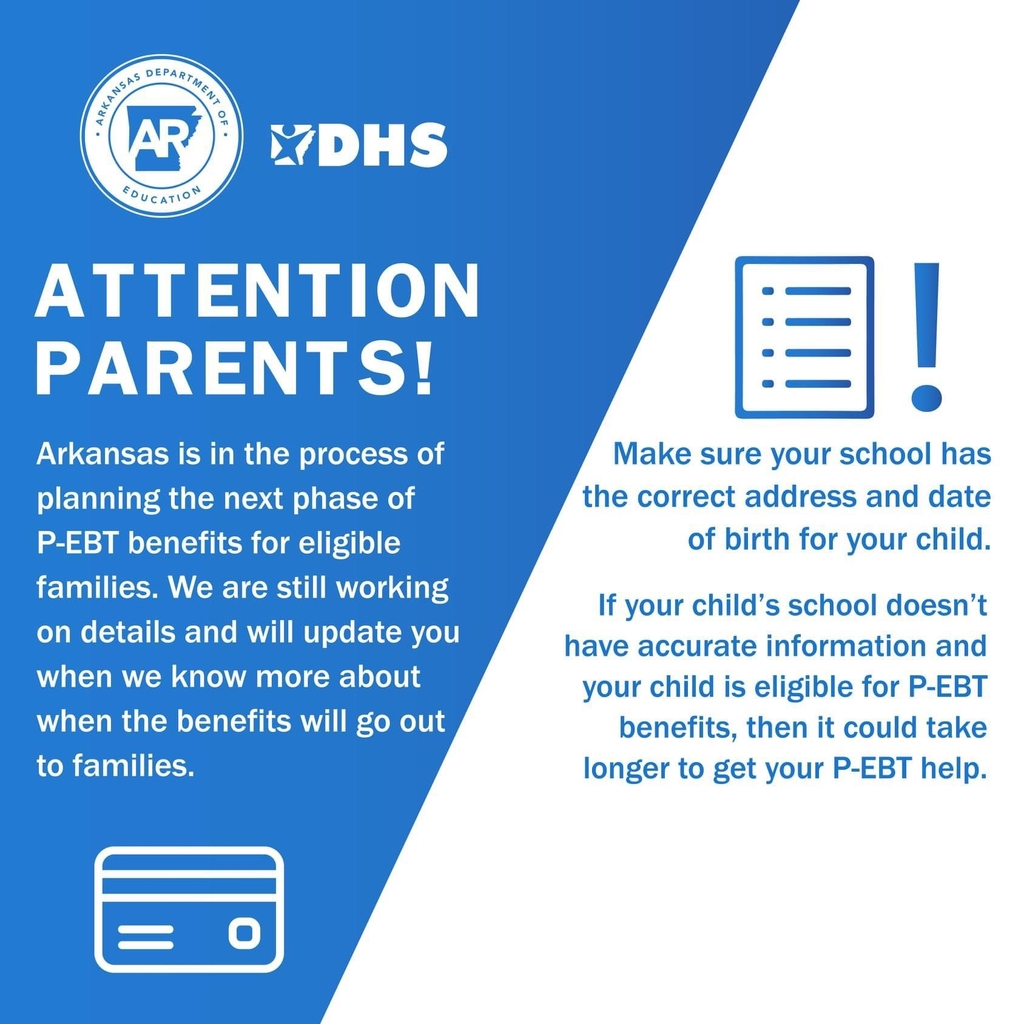 North Little Rock Academy's Summer Loss Program Registration is open. We would like to offer your student(s) some extra support this summer. Please follow the link below to enroll your student(s). Registration will close Friday, May 14, 2021.
https://nlrsd.jotform.com/211054958237054

*Arkansas Food Bank is offering four mobile food drives. Mobile Food Distribution Drive Thru Food Boxes Where: Mt. Pleasant Baptist Church 800 Page Mill Rd. North Little Rock, AR 72117 When: 10:00AM - Until Gone May 15th, June 19th, July 17th, and August 21st See attached flyer...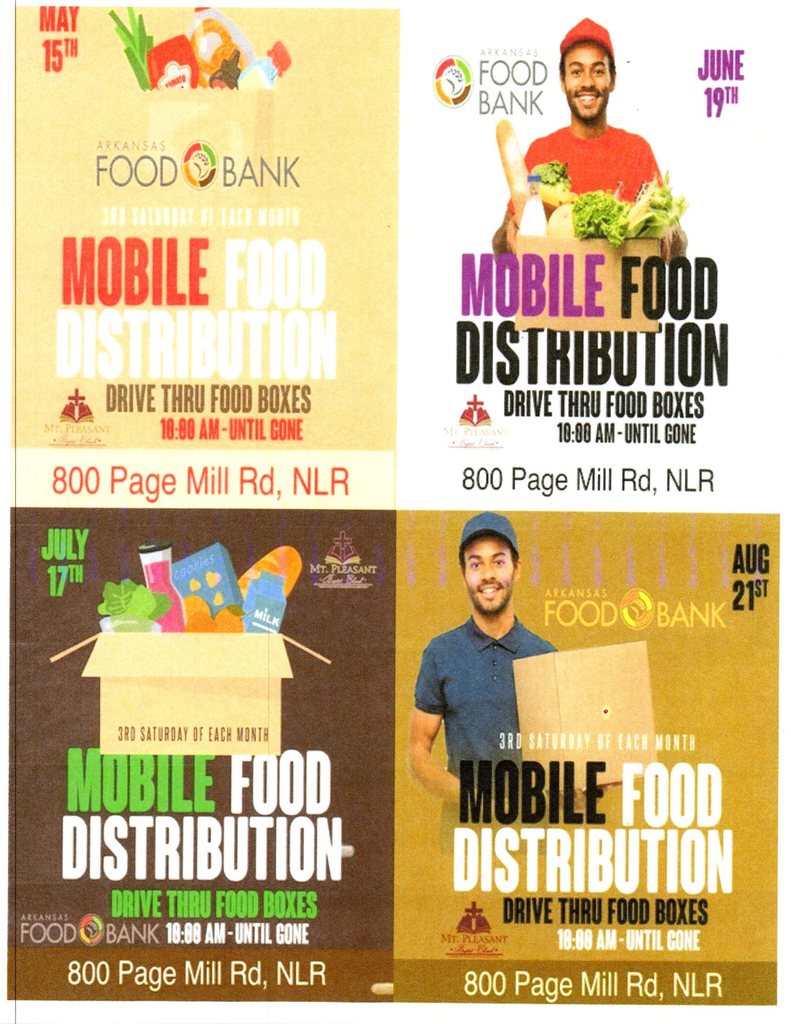 *Free Covid-19 Saliva Testing Where: Mt. Pleasant Baptist Church 800 Page Mill Road North Little Rock, Ar 72117 When: Monday, May 10, 2021 10:00AM-3:00PM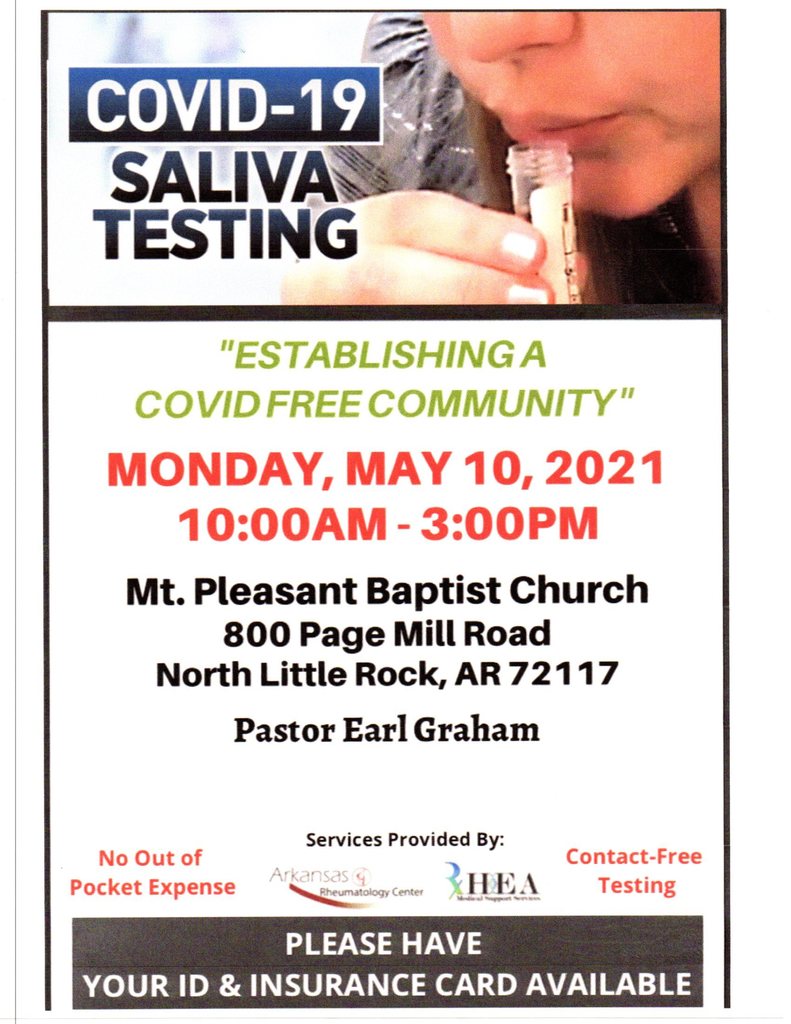 Dr. Gregory J. Pilewski, the Superintendent of the North Little Rock School District, will hold a Town Hall Forum on May 4, May 11, May 13, and May 25 to discuss the 100 Day Transition Plan Summary Report. The forums will take place on Zoom. You will receive the links by email.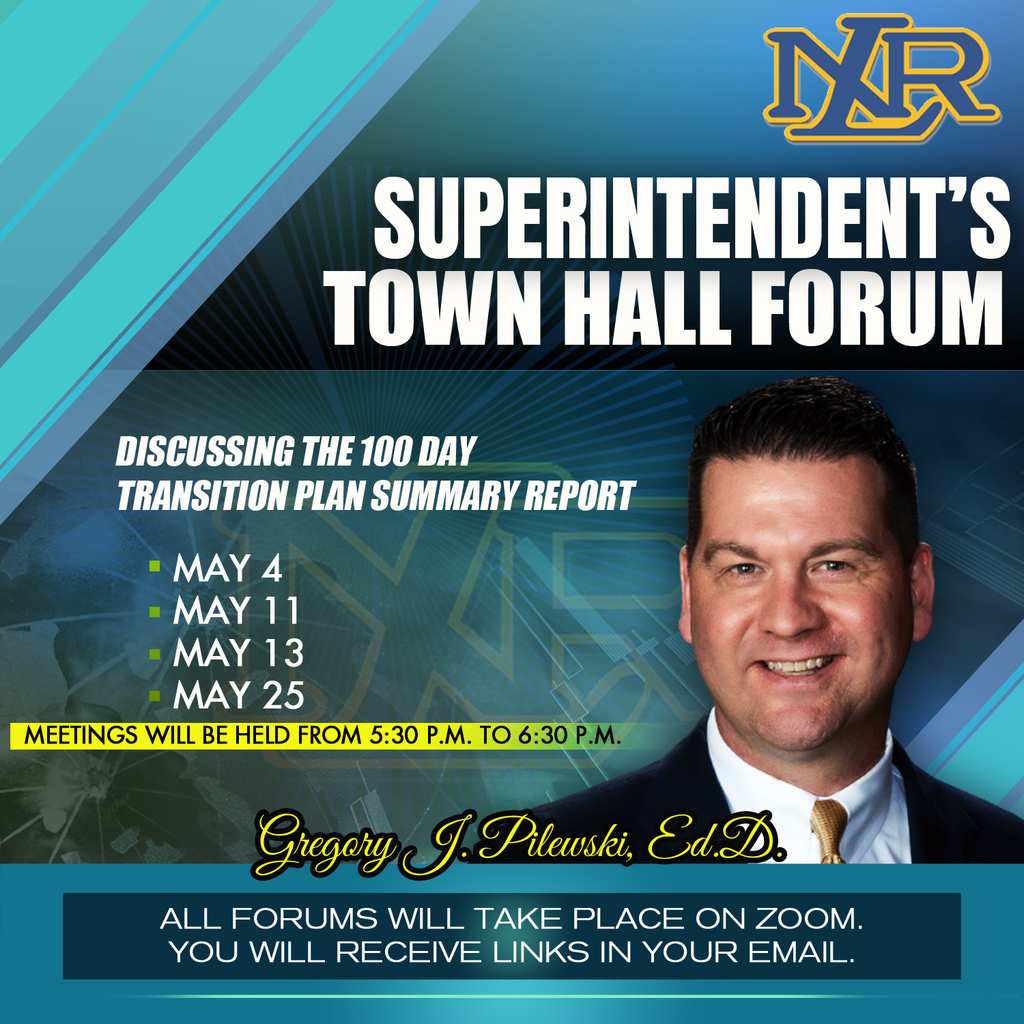 The North Little Rock School District will host a vaccination clinic for students 16 and older. Students will be administered two doses of the Pfizer vaccine. Parental consent forms must be turned in to the school nurse by April 26, 2021. Please visit this link for more information and to access consent forms:
https://tinyurl.com/wnvkhdf8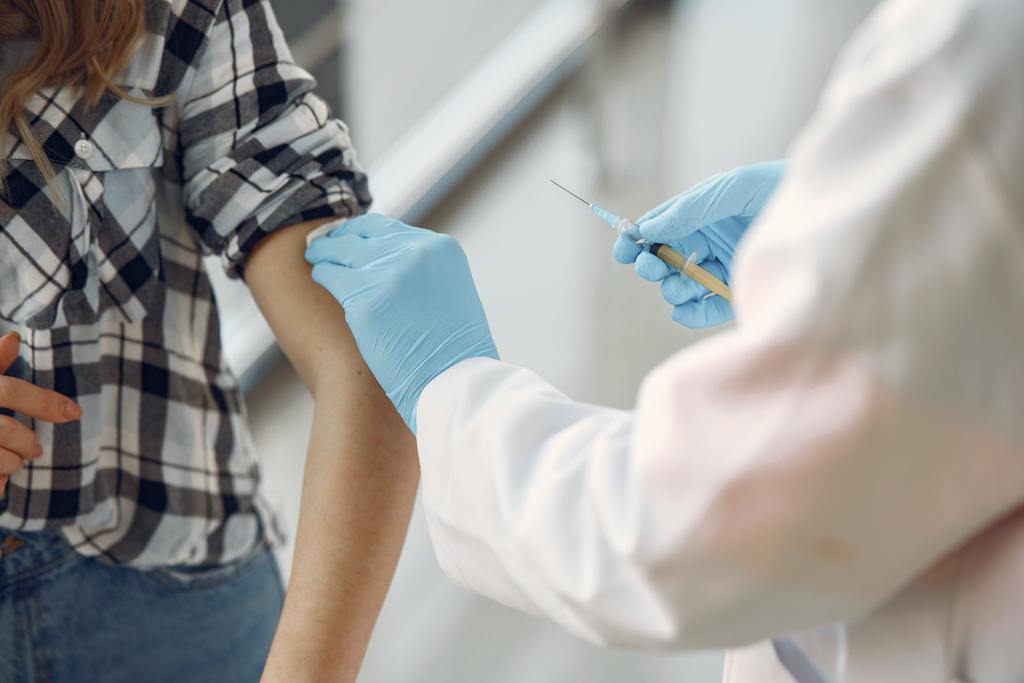 Good Morning Parents of North Little Rock Academy, High School A.C.T. Aspire testing will begin tomorrow through Friday. All virtual students will test on site. Please make sure your student is on campus with enough time to check-in and eat breakfast before testing begins. Wednesday testing will begin at 9:15 until 11:30, Thursday from 9:15 until 11:35, and Friday from 9:15 until 9:55. We look forward to seeing each student bright and early tomorrow morning. Have a great day!

Mark your calendar for this virtual meeting about Virtual Academy for next school year!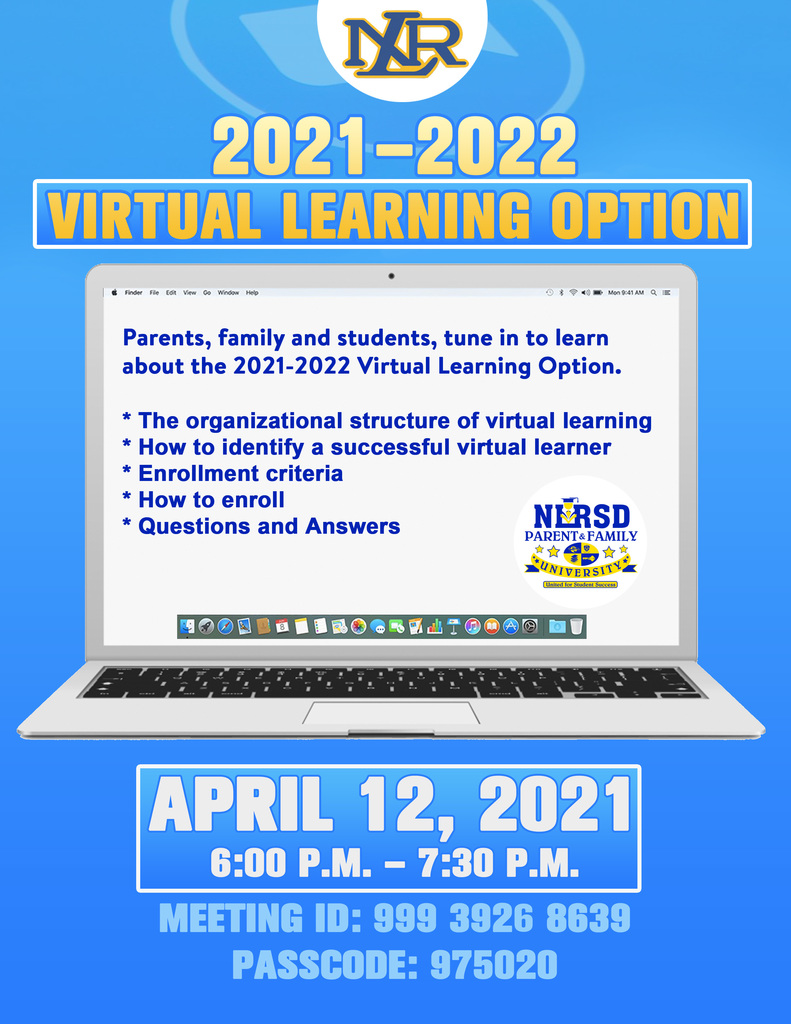 Please read the Superintendent's Message, which addresses the continuation of requiring staff, students, and guests to wear masks. You can read the letter here: 
https://5il.co/r3gv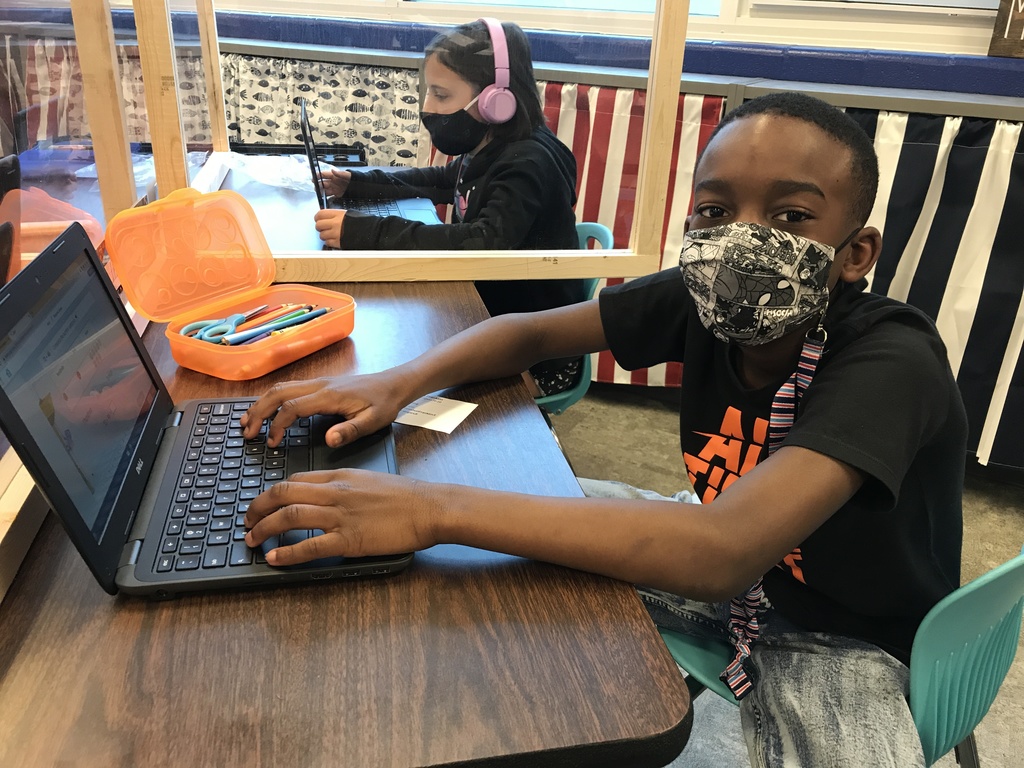 All schools in the North Little Rock School District will dismiss at normal time. However, due to flooding and some traffic light outages, some buses may be delayed.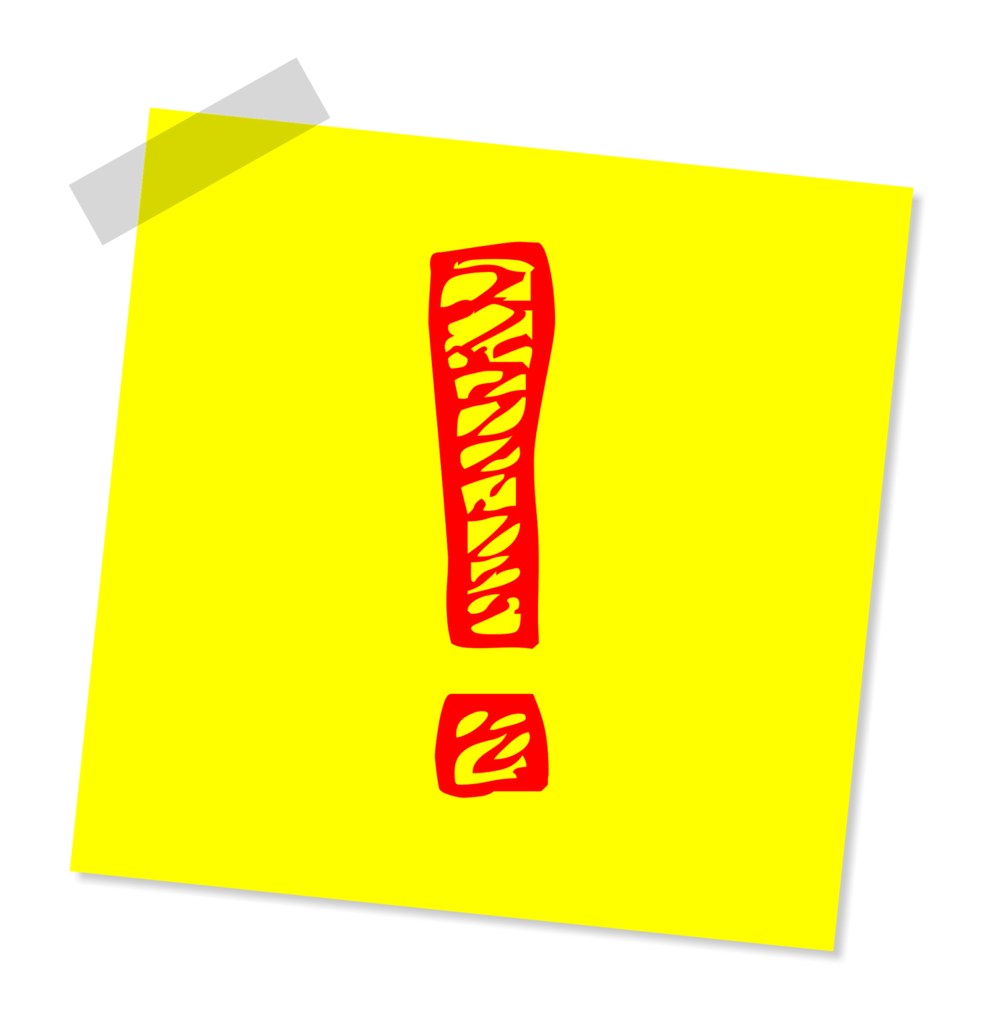 Good evening! Please read the Superintendent's Message, which discusses the end of Virtual Learning Fridays on Friday, March 19, 2021. We will return to a five-day school model after spring break. Read the full letter here:
https://5il.co/qe2p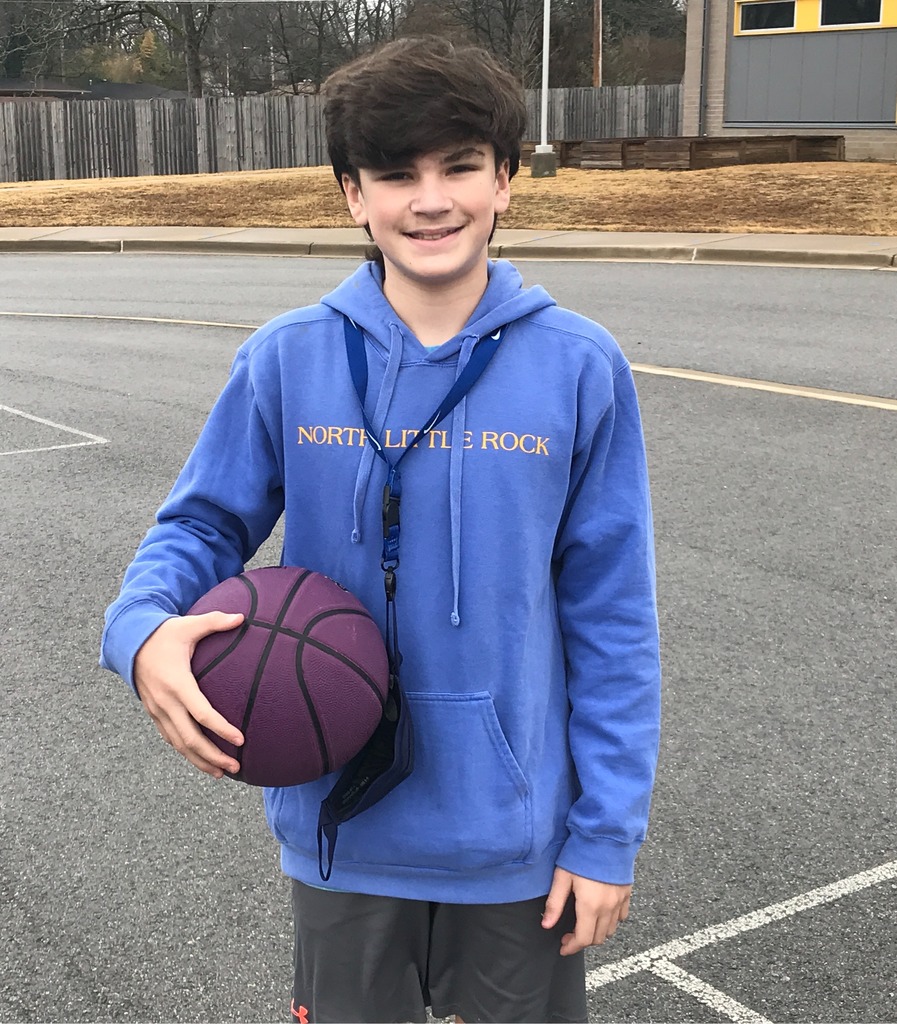 This is National School Breakfast Week! This year's theme, "Score Big with School Breakfast," reminds us all that school breakfast provides a healthy and energizing start to the day for students. Studies have shown that students who participated in the school breakfast program reached higher levels of achievement in reading and math, along with higher scores on standardized tests. The NLRSD Child Nutrition Department will celebrate this week by giving away prizes to students eating breakfast in the cafeteria.