GIFTED AND TALENTED EDUCATION/ADVANCED PLACEMENT (AP)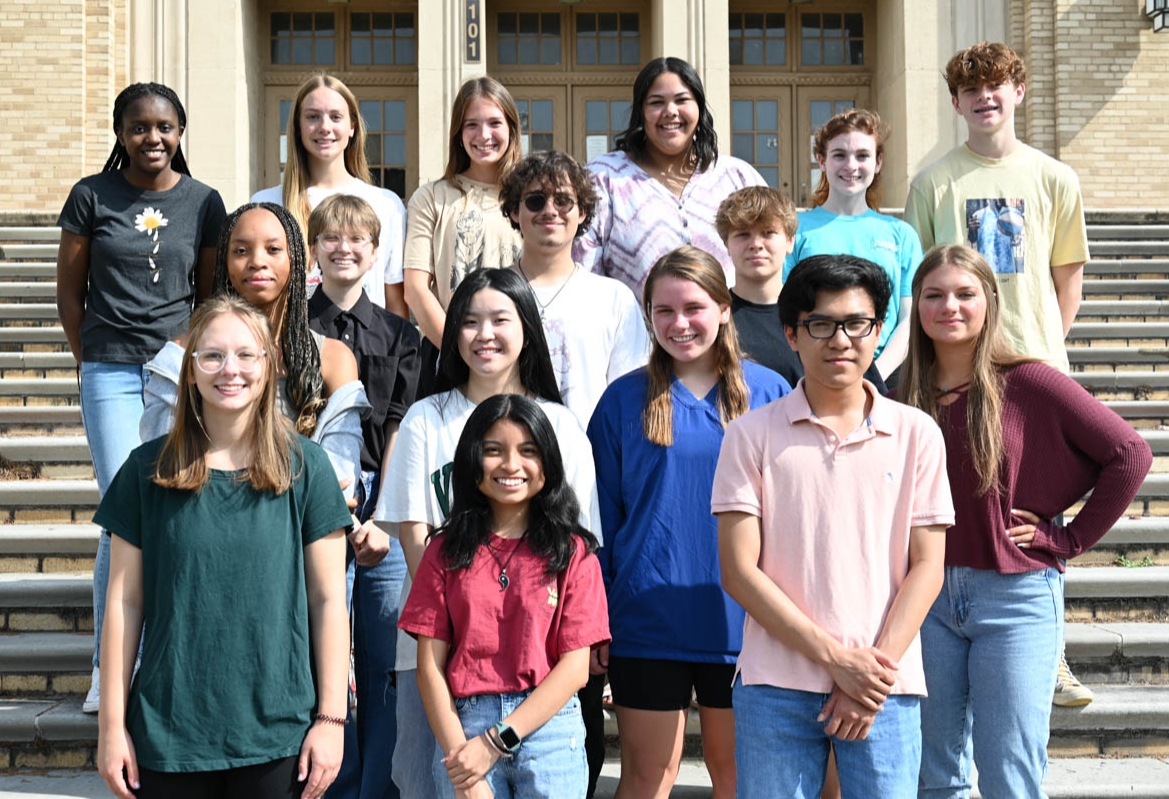 "Students with gifts and talents perform - or have the capability to perform - at higher levels compared to others of the same age, experience, and environment in one or more domains. They require modification(s) to their educational experience(s) to learn and realize their potential."
National Association of Gifted Education  
   https://www.nagc.org/resources-publications/resources/what-giftedness
Read more at this link about the characteristics of gifted students.
The North Little Rock School District believes that developing the unique potential of the gifted and talented student requires differentiated educational programs and/or services beyond those normally provided by the regular school program. Each gifted student will receive the opportunity for extended learning experiences, time to work and study with other gifted students, experiences working within a larger diverse environment, and opportunities to pursue learning in areas of specific strengths and interests through differentiated instruction. Additionally, classroom teachers shall modify and/or adapt the curriculum for identified gifted and talented students. At the middle-school level "advanced" classes are program options for GT students. For high-school, "advanced" classes, concurrent credit, honors, and Advanced Placement (AP) classes serve GT students.
Earning High School Credit as a Middle School Student
Students as early as seventh grade can get a jump start on earning high school credits while still in middle school! The following four high school classes are offered to middle school students: Algebra I, Geometry, Physical Science, and Spanish I. Students who enroll in these classes must have exceptional test scores and excellent grades in the classroom.
Since these classes garner high school credit, the grades that the students earn will be included on their high school transcripts.
Click on the plus sign on the right of each subject area to see the requirements for enrollment and a description of what students are taught in these classes.
Advanced Placement
Advanced Placement (AP) classes are assigned to high school students. This opportunity gives students in grades 9 through 12 a chance to take rigorous, college-level courses with the possibility of earning college credit. Students taking AP classes may earn 5 quality points for an A instead of 4 points by taking the AP Exam.
Students must take the AP Exam in the class content area to get the "weighted grade." Students may score 1-5 on the AP Exams. In order to receive college credit, students must earn the required score as mandated by the college of their choice, usually 3, 4, or 5. A score of a 3 on an AP test will get you college credit in state universities in Arkansas.
Schedule a meeting with your counselor about taking AP courses.
AP Classes Offered

Click on the plus sign on the right of each subject area to see the classes offered. Course descriptions are copied from the Advanced Placement website.
CONTACT INFORMATION
Bonnie Curlin
Coordinator of Gifted & Talented/Advanced Placement
(501) 779-6437
curlinb@nlrsd.org
ADDITIONAL RESOURCES:
Links for Teachers and Parents
Links for Elementary Students:
Links for Secondary Students:
Please follow these instructions:
Visit the National Merit Website for information regarding qualifications and steps to move from being a National Merit Semifinalist to becoming a National Merit Scholar.

Students may create a khanacademy account to connect it to the PSAT and Collegeboard! Sophomores, start practicing now for the PSAT for your junior year.