EARLY CHILDHOOD AND SCHOOL READINESS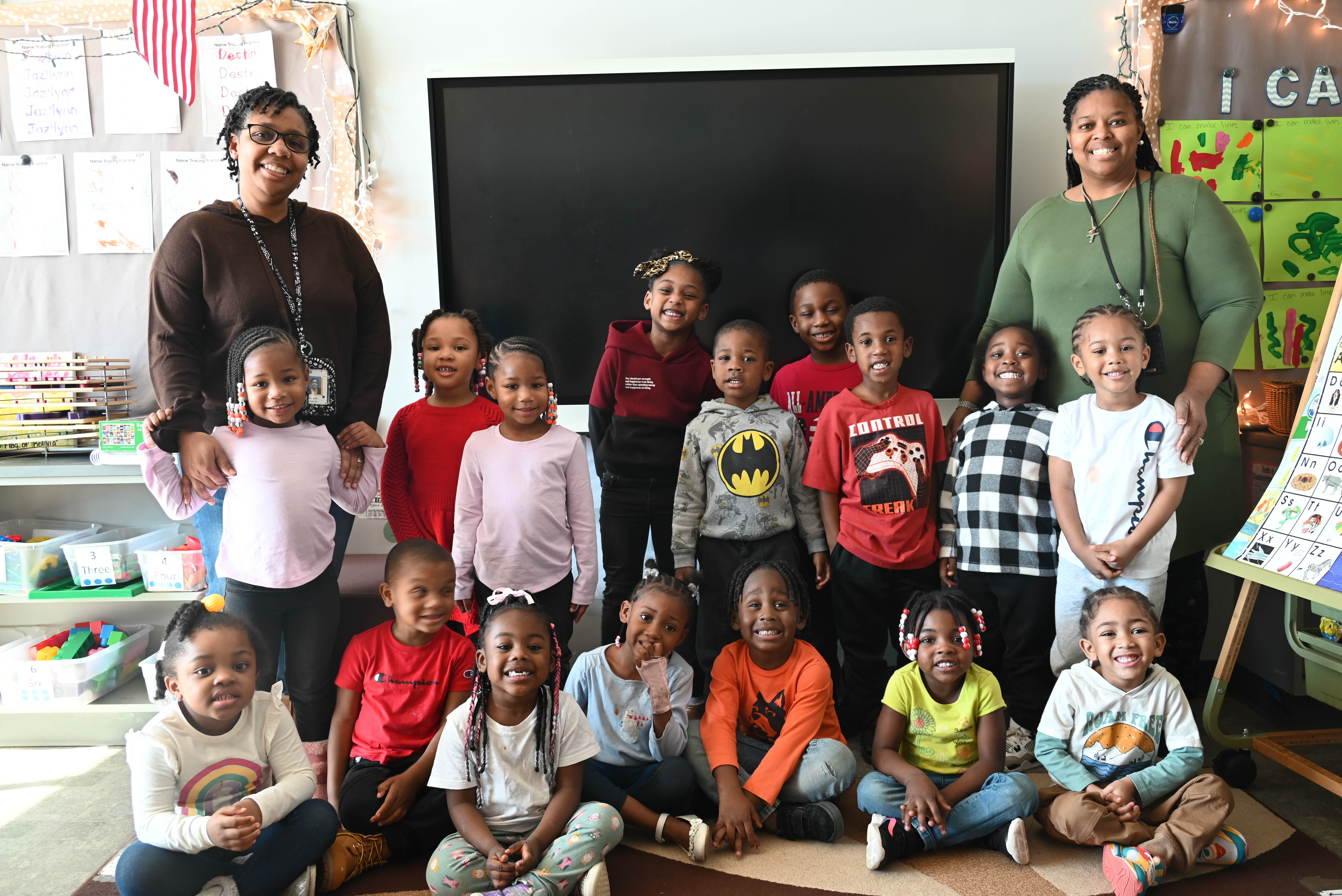 PLEASE DO NOT REGISTER PRE-K STUDENT INTO POWERSCHOOL UNTIL STUDENT IS ACCEPTED INTO PRE-K PROGRAM.
The North Little Rock School District offers Pre-K at six sites: Amboy Elementary School, Boone Park Elementary School, Glenview Elementary School, Meadow Park Elementary, Pike View Early Childhood Center, and Seventh Street Elementary School.
Each Pre-K school site has highly-qualified early childhood certified teachers and instructional assistants. These educators are devoted to developing scholars who will grow up to be world class leaders.
Benefits of Early Childhood Education
There are many benefits to your students who attend Pre-K.
It prepares children for early foundational literacy and math skills.

Students gain social and emotional skills to make friends and to control their feelings.

Students develop oral language skills, which will increase vocabulary and communication skills.

Pre-K students have a higher advantage on learning to read and are more prepared for kindergarten than their peers who did not attend Pre-K.
Pre-K Registration Procedures
The North Little Rock School District welcomes families who meet eligibility requirements to enroll their students into our Pre-K Program. Children who are 3 years of age by August 1, 2023, OR 4 years of age by August 1, 2023, are eligible to apply for the NLRSD Pre-K Program.
Pre-K Eligibility Factors
Families interested in the NLRSD Pre-K Program must meet one of the following eligibility factors:
Income Guidelines

Teenage Parent Household (<18 years of age)

Parent Education Level (did not complete high school)

Low Birth Weight (5 pounds, 9 ounces)

Special Needs (IEP documentation)

Parent Actively Deployed

Convicted/Drug Offense

Speech

Living with Someone Other Than Biological Parent

Non-English Speaking/ LEP

Substance Abuse/Addiction

Incarcerated Parent

Foster Child

Developmental Delay
CONTACT INFORMATION
Pamela Criss
Coordinator of Early Childhood and School Readiness
(501) 252-1028
crissp@nlrsd.org
RESOURCES