On February 7th we will be conducting BMI/Scoliosis screenings. We will be doing BMI on all 6th and 8th grade students and Scoliosis screenings on 6th grade and all 8th grade students. The procedure for screening is a simple one in which the child's back is observed as he/she stands upright and forward. To observe this condition, each child will be asked to remove his/her shirt and bra (they may wear a sports bra). All female students will have a female nurse conducting the screening. The screening will be conducted in private with only the student and nurse present. Any curvature or "back hump" that is noticed during the screening may indicate the need for further evaluation. If a problem is found, you will be notified, and we will recommend that you take your child to the physician of your choice for evaluation. This is a state mandated screening; if you do not want your student to participate in the scoliosis screening, you will need to let us know in writing at least three days before the screening date. Phone calls will not be accepted. If your child does not participate you will be required to take them to a physician to have the screening done and return a record from the doctor with the results of the screening.

We're so excited to host our Showcase Fair this Saturday! This is an opportunity for our families and potential new families to learn about each of our campuses and what they offer! We look forward to seeing you!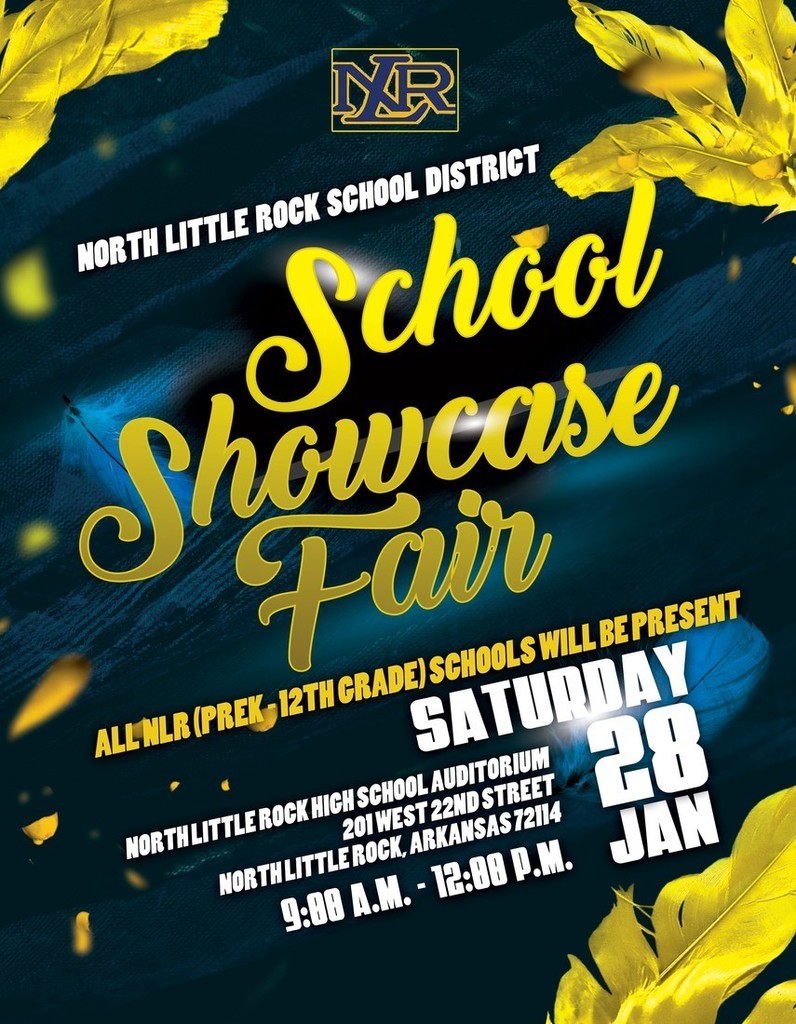 Beginning 1/3, we will begin accepting School Choice applications for next school year! The deadline to apply is 5/1. Click here for more information:
https://www.nlrsd.org/article/948994
Also, come to the Showcase Fair on 1/28 to learn more about our campuses.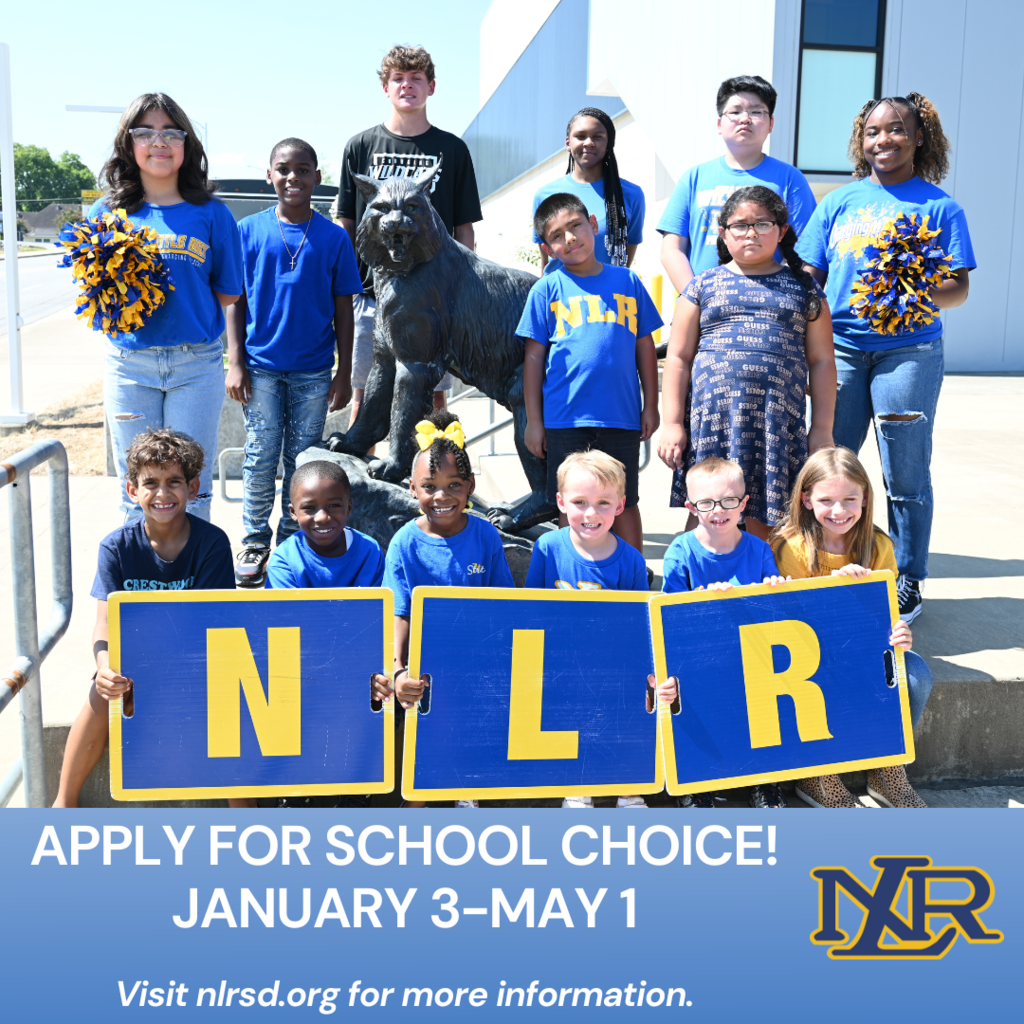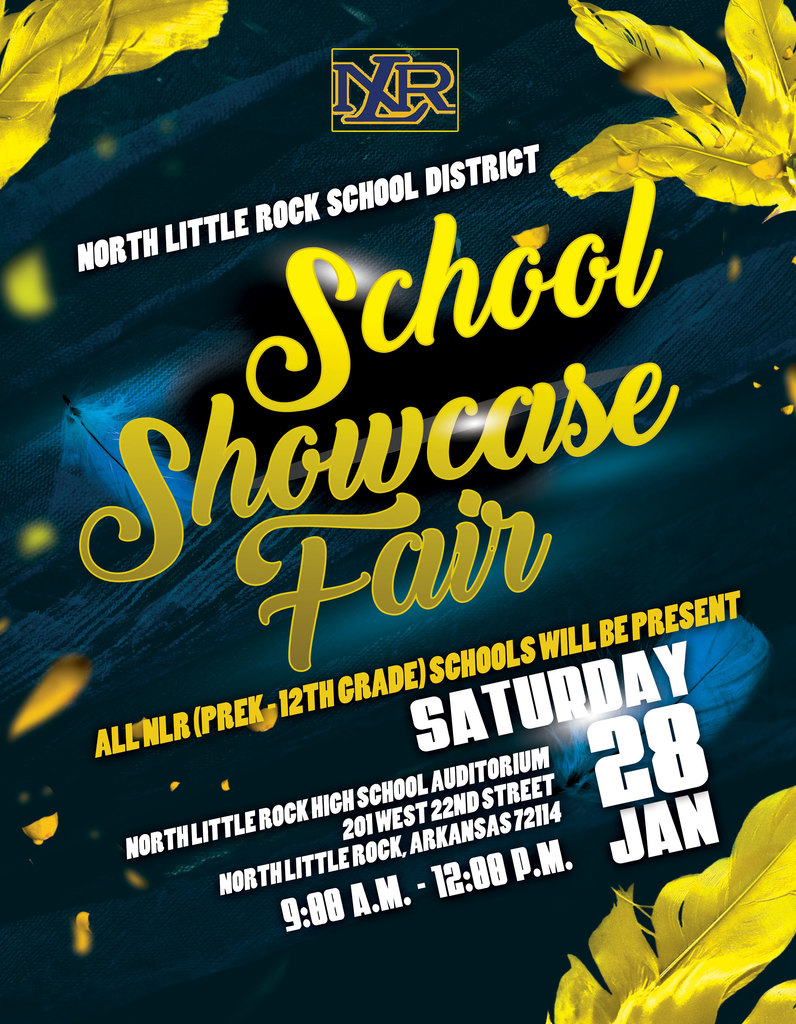 Temperatures are dropping! The City of North Little Rock is opening Riverhouse as a warming center. It will open Thursday.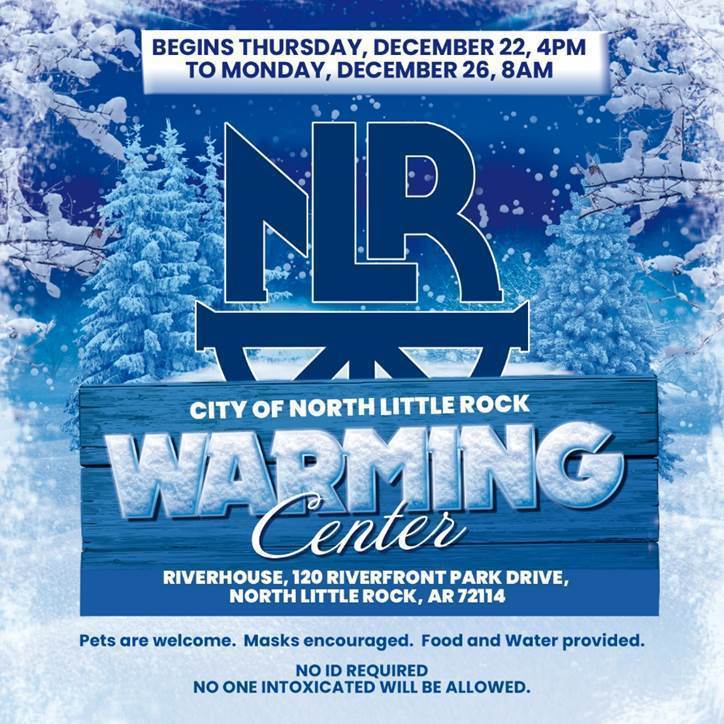 Are you looking for a way to help your child's school? Do you love pizza? Come to Papa John's in NLR on Dec. 13th from 4pm-8pm. Just order your regular pizzas and our school will receive 10% of the net sales from your order.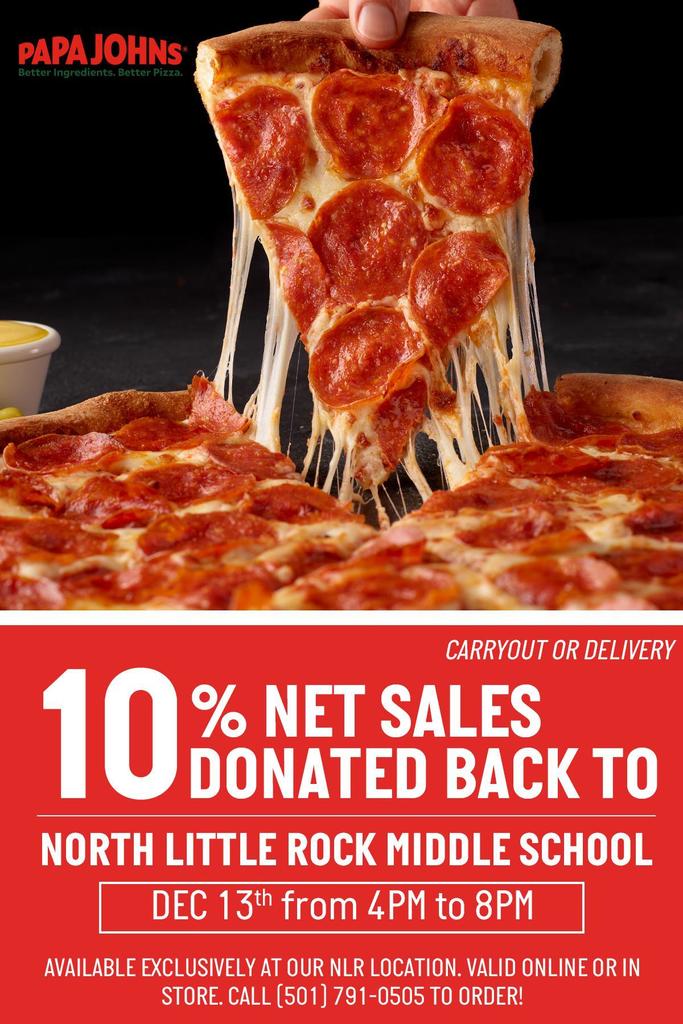 Are you looking for a way to help your child's school? Do you love pizza? Come to Papa John's in NLR on Dec. 13th from 4pm-8pm. Just order your regular pizzas and our school will receive 10% of the net sales from your order.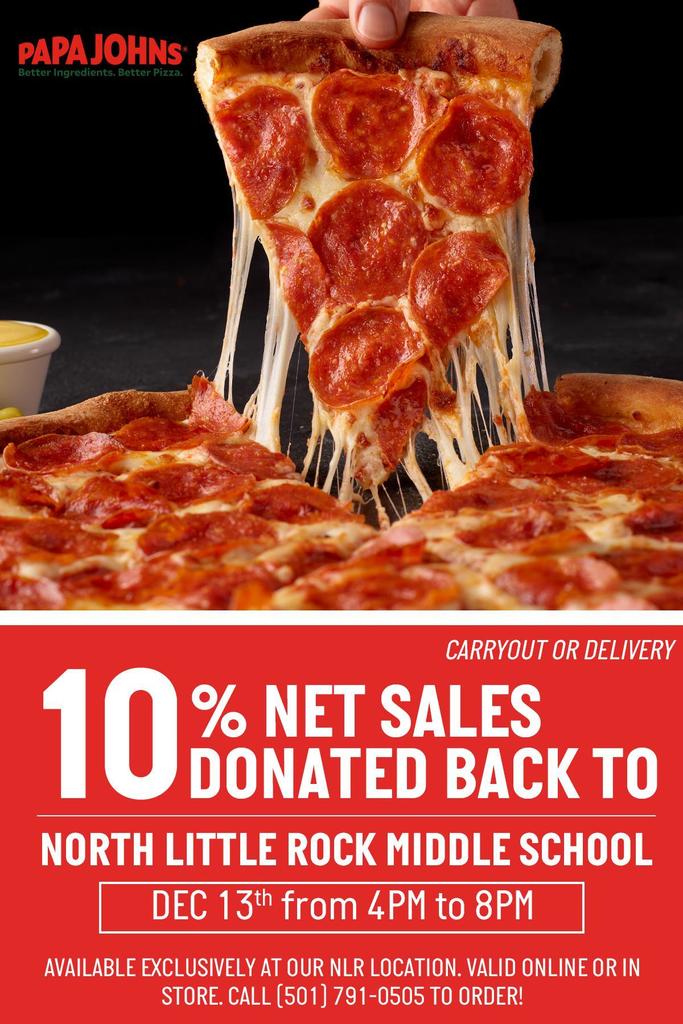 Hats off to the 6th Grade Campus and the COE! The Office of Education Policy has recognized them with the "Beating the Odds" award for high growth on the 2022 ACT Aspire while serving students from low-income communities. Read more here:
https://www.nlrsd.org/article/929195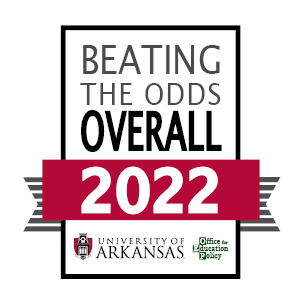 BRRRR... The weather is getting colder outside! So, as you are cleaning out your closet to make room for the next size up in coats, if you find a new or gently used coat that you would like to get rid of, please send them to school for our coat closet. We accept all sizes. These coats are provided to our students and their siblings who may be in need of warmer clothing for the winter. Also, if you know someone who needs a coat, contact Mrs. Dawn McLain. You can also direct questions about the coat closet to Mrs. McLain as well.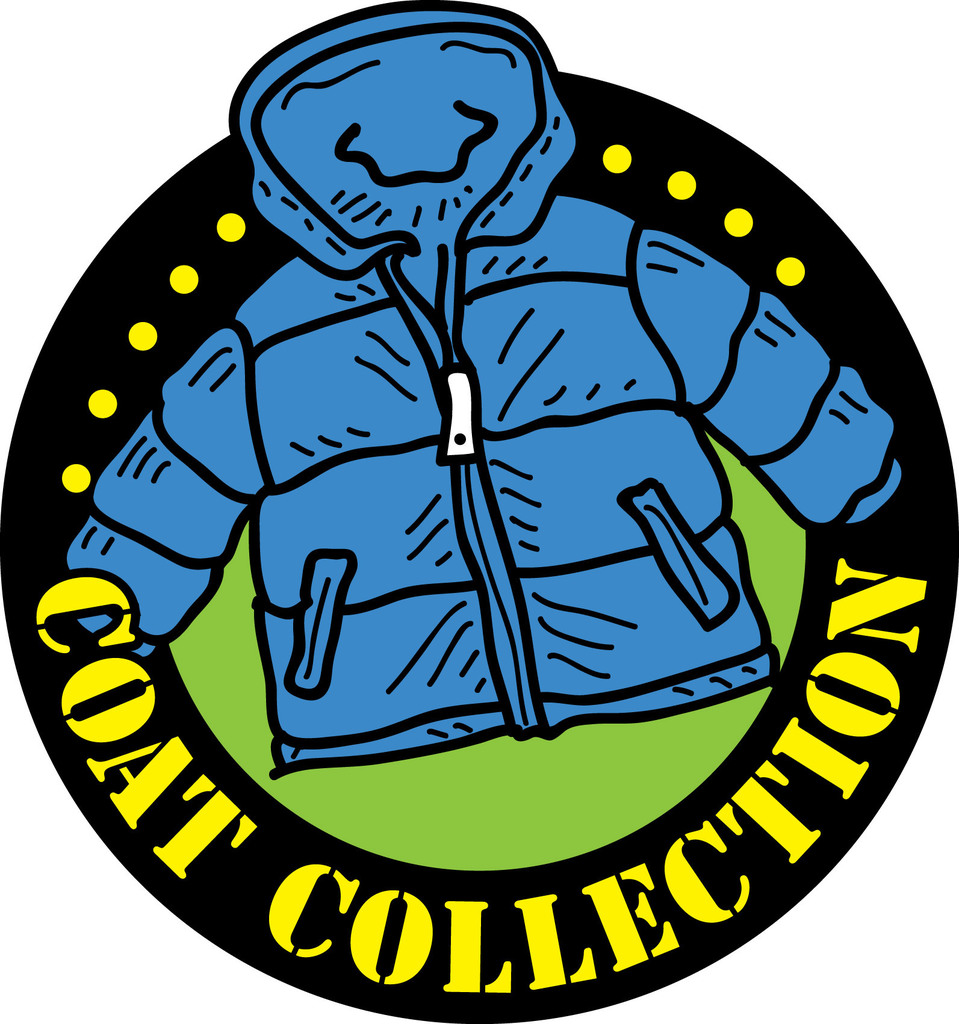 Help us to create a culture of reading! The Curriculum Innovation and Design Department has organized a Book Donation Drive. Please drop off new or gently-used books outside the main entrances of any of our schools. Please contact Dr. Sharesa White for any questions.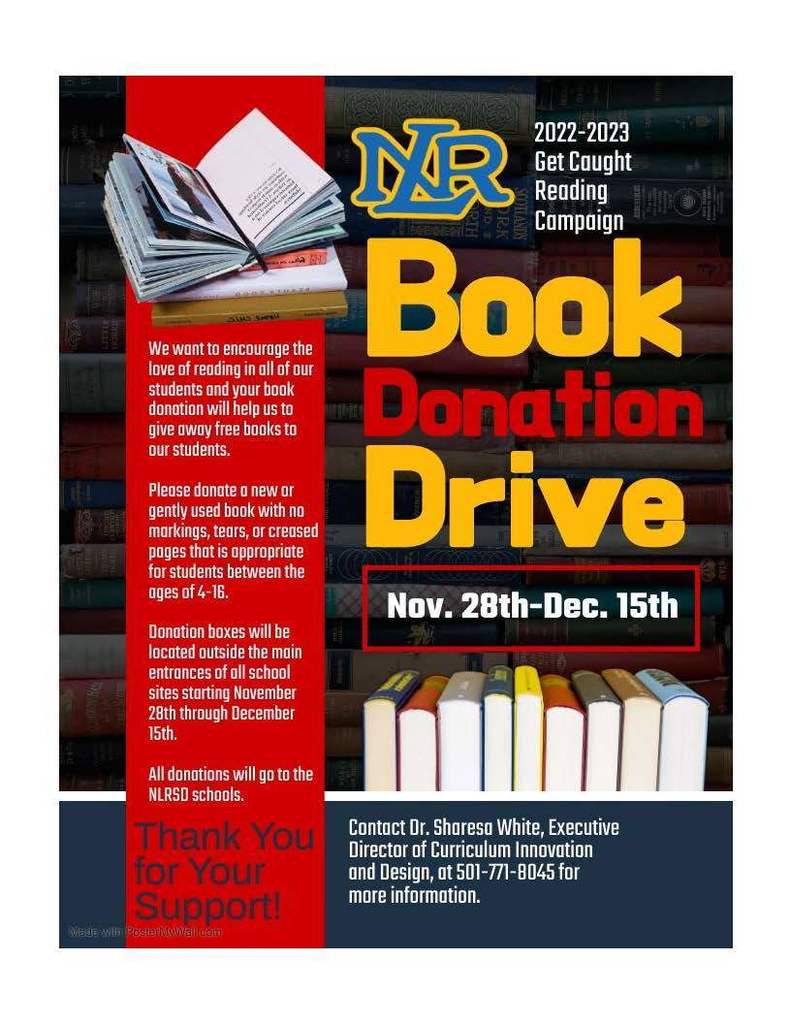 Career Academies will be implemented at North Little Rock High next school year! Dr. Nadia Saint-Louis, the principal at NLRHS, will be visiting our school cafeteria on Tuesday, November 29, from 5:30 p.m. to 6:30 p.m. to explain Career Academies and to answer your questions. See you there! Spread the word!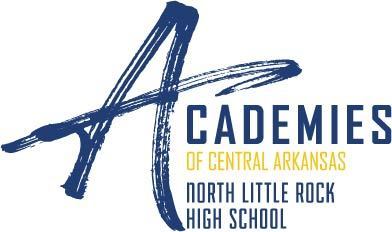 Hey Parents! Our annual canned food drive is still taking place at NLRMS 6. We have 2 days left to bring in as many cans as we can for the Amboy Food Pantry. These donations go to help feed local families who may need help with food insecurities. You can help by sending any canned or non perishable food items with your child to school this Thursday and Friday. Help us stock the pantry!

This information is being distributed as a community service. The North Little Rock School District is not a sponsoring organization for this activity.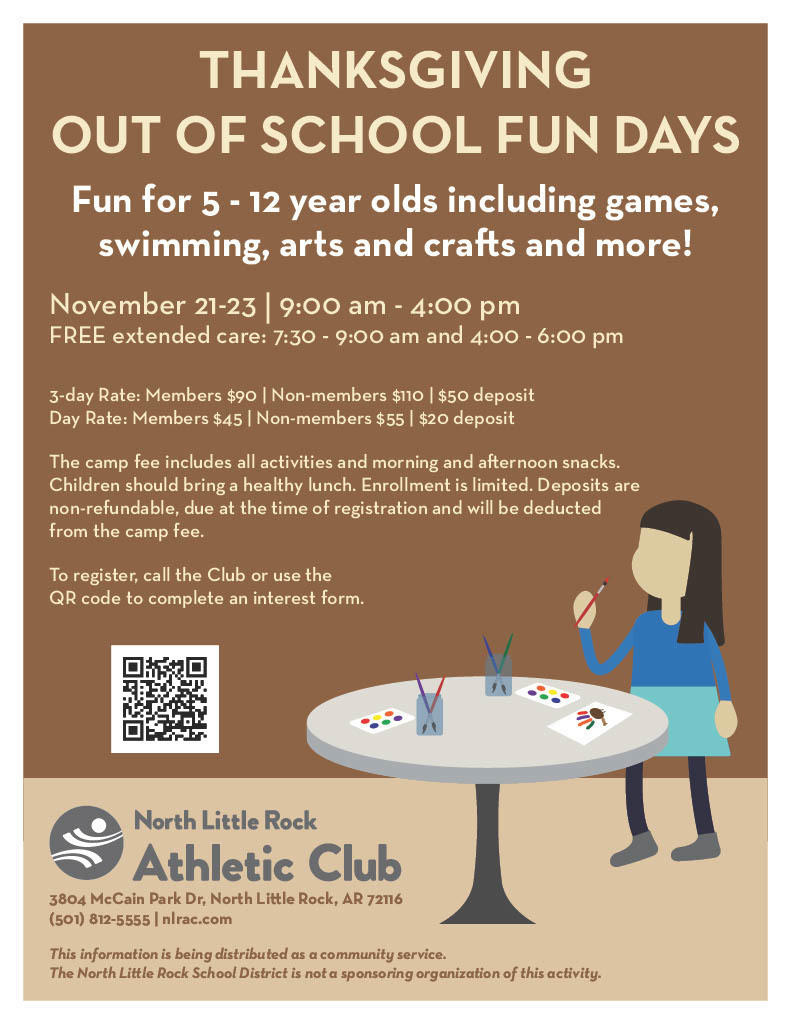 NLRMS PTA is hosting a Winter Wonderland Dance for 6th graders on December 9th from 6-8 pm in the school cafeteria. Purchase tickets beginning next Friday, November 18th. Check out the flyer for details!

NLRMS 6th Grade Campus is participating in our annual can food drive. All donated food goes to the Amboy Food Pantry. We are requesting, if able, for students to bring canned foods or non-perishable items. Incentives include an ice cream party for the team with the highest totals and a pie in the face celebration; where students who bring 10 cans or more get their name in a drawing to put a pie in a teacher's face. The student from each team that brings the most gets their name in a drawing to pie a principal. We will be collecting cans through November 18th.

Happy Friday Parents! As Monday is Halloween, this is just a reminder that NO HALLOWEEN COSTUMES OR MASKS are permitted to be worn on campus. Enjoy your weekend!

This week, October 24-28, is Red Ribbon Week/Fit2Live Week at NLRMS 6th Grade Campus. Each day students will have an opportunity to dress in a particular theme to support a drug free lifestyle. (Other schools are also participating this week, but be aware that different campuses have different themes for each day.) Help us celebrate a drug free lifestyle!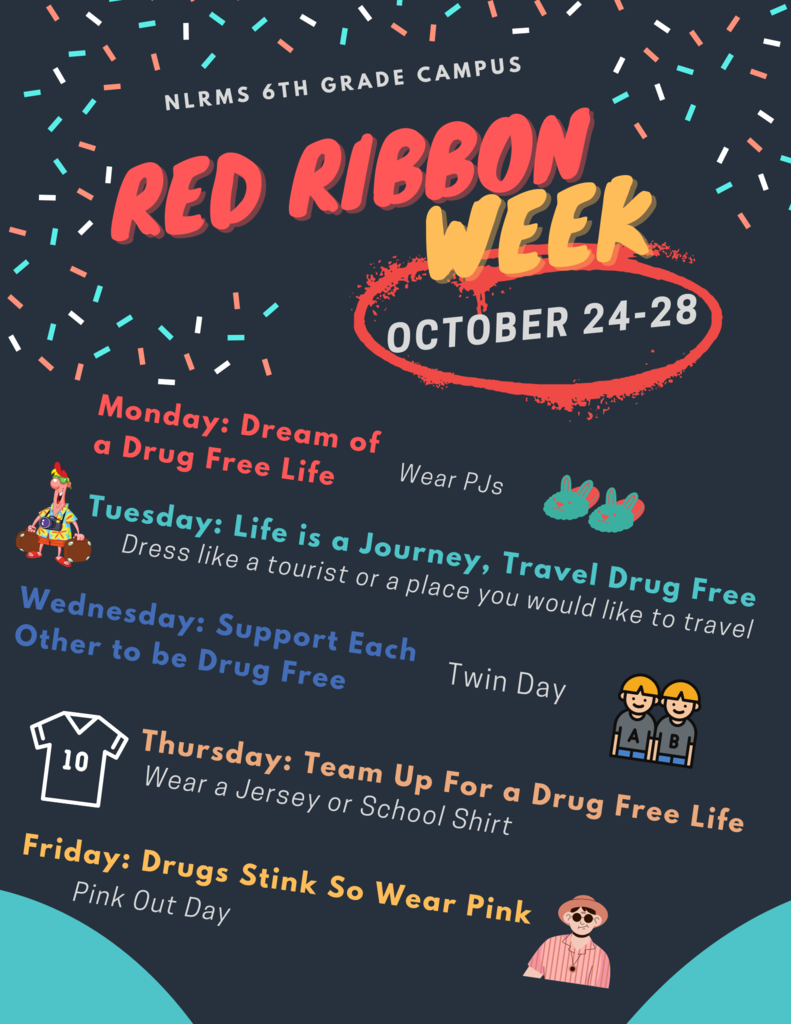 Attention Parents: Just a quick reminder that tomorrow, October 20, 2022, NLRMS 6 will be hosting parent teacher conferences from 12-6 pm. Please enter through the front doors of the 6th grade building to begin your conferences. For the safety of our guests, students and faculty, all participants will be required to pass through a metal detector upon entry. We look forward to seeing you tomorrow from 12-6 pm!

Parent/Teacher Conference Information NLRMS 6 Parent Teacher Conferences will be held October 20, 2022 from 12-6 pm. Upon arrival, parents will be given a copy of their child's schedule. Parents will visit their student's first period advisory teacher first to pick up the student's report card and other student data. Parents will then be free to visit any of their student's other teachers at that time. Teachers are available to answer questions and hold conferences through email as well. Your child's updated grades are available 24 hours a day through your Home Access Center (HAC) access. Your student has been instructed how to access HAC. You can email any questions you have about HAC access to our media center specialist
monroec@nlrsd.org

ATTENTION: NLRMS 6 will be hosting a flu clinic on Wednesday, October 12, 2022. Don't forget to sign and return forms by Tuesday, October 11, 2022 in order to receive the vaccine.

Cenergistic recognized the COE, Glenview, Sixth Grade Campus, and NLRHS for consuming the least amount of energy over a four year period! The NLRSD began the partnership with Cenergistic in 2018. As a result, the district has avoided more than $2.2 million in energy costs! Read more about the energy conservation program here:
https://www.nlrsd.org/article/864320