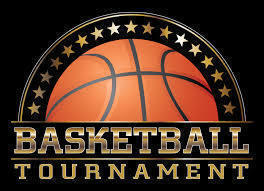 State Basketball Tourney Info
Staff
Sunday, February 17, 2019
6A State Basketball Information
Wolverine Arena Address:
Bentonville West High School
1351 Gamble Road
Centerton, AR 72719
Admission for State Tournament Basketball Games:
Ages 4 and under: free
Ages 5 and older: $6.00
Arkansas Activities Association and Lifetime passes are allowed
Security measures:
1.No backpacks will be allowed. Player, cheer and spirit bags are allowed.
2.Players, spirit teams, coaches will enter the arena from SOUTHWEST corner of Wolverine Arena. (Labeled on Map)
3.Only players, coaches, trainers, officials, credentialed media, clock operator, scorebook keeper and public address announcer will be allowed on the playing level before, during or after all games.
4.We encourage all fans to support their team in a positive manner. Any fan refusing to follow the directions of our staff, or is being disrespectful to others, will be removed for the duration of the tournament.
5.Outside food and drink items are not allowed to be brought in the arena. If you are providing food for a bus ride home, have it delivered to our parking area for buses.
Brackets
2019 Boys Basketball State Tournament 6A Boys Basketball 2019

2019 Girls Basketball State Tournament 6A Girls Basketball 2019