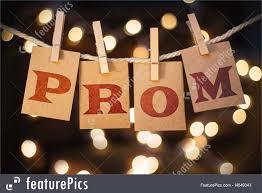 Grand March and Prom Information
Staff
Tuesday, May 01, 2018
Grand March
-Location: NLRHS Performing Arts Center
-Time/Date: Begins at 6 PM; May 4
-Students may not be escorted by children; each escort must be in high school or older.
-Your spot in line is determined by what time you arrive at Grand March. First come, first served.
Prom
Location: Next Level Events (Address: 1400 W Markham St; Little Rock, AR 72201)
Time/Date: 8:30 PM-11:30 PM; May 4
Date forms: Available Monday, April 16—Wednesday, May 2 ; Every student must complete a date form, and your date form must be approved before you can buy tickets. Even if you are bringing a date from NLRHS, you still have to fill out a date form. If you do not turn a date form in by Wednesday, May 2, you will not be allowed to attend Prom. Date forms will be available in the Guidance Office, Media Center, A222, or B235.
Ticket Sales:
April 16--May 3 (ticket sales close at NOON on May 3)
Tickets will be sold before school (7:30-8:05) and after school (3:25-3:45) ONLY in the cafeteria, with the exception of May 3. On May 3, tickets will be sold in the Guidance Office until noon.
Process of buying a ticket:
1. Turn Registration form in to Mrs. Rogers (A222) or Ms. Taylor (B235).
*It may take 24 hours for registration to go through.
2. Pay Debts in Guidance Office or Media Center before school, at lunch, or after school only.
3. Receive Debt Free Slip from the person who you gave money.
4. Purchase ticket(s) in Cafeteria.
Prom Attire Guidelines:
goo.gl/WHDSPr
Ladies:
Dresses should be no shorter than the length of a dollar bill held vertically from the top of the knee to the bottom of the hem. This includes skirts/shorts underneath a sheer overlay and the shorter portion of a "hi-lo" gown.
Slits in gowns should be no higher than the length of a dollar bill held vertically from the top of the knee to the bottom of the slit.
See through material, or a lack of material, which exposes excessive cleavage or breast is not allowed.
Strapless dresses are permitted as long as an excessive amount of cleavage/breast is not exposed.
Two-piece dresses are permitted if they meet the following guidelines: No belly buttons may be visible; no more than 2 inches between the bottom of the top and the top of the bottom.
Open back dresses should dip no lower than the waistline.
See through fabric dresses or panels on dresses with strategically placed decorations/fabric are not allowed.
Cutouts that wrap around to the front of the dress should also follow the 2 inch guideline.
Gentlemen:
Prom is a formal affair, and as such, jeans, shorts, and sagging are not allowed. Additionally, gentlemen, if your date does not attend NLRHS, it is your responsibility to inform them of the dress guidelines.
**Any student deemed inappropriately dressed will be asked to change clothes BEFORE participating in Grand March and/or being admitted to Prom.
**If you have any concerns regarding your/your date's attire, please do not hesitate to speak to Mrs. Rogers (A222) or Ms. Taylor (B235).
Post Prom
Single ticket = $10 Couple ticket = $15
Location: Fisher Armory (2600 N Poplar St, North Little Rock, AR 72114)
Includes a t-shirt with ticket purchase
Midnight to 3:00 AM - Must enter by 1:00 AM
Prizes will be announced throughout the night for those that stay until 3:00 AM.