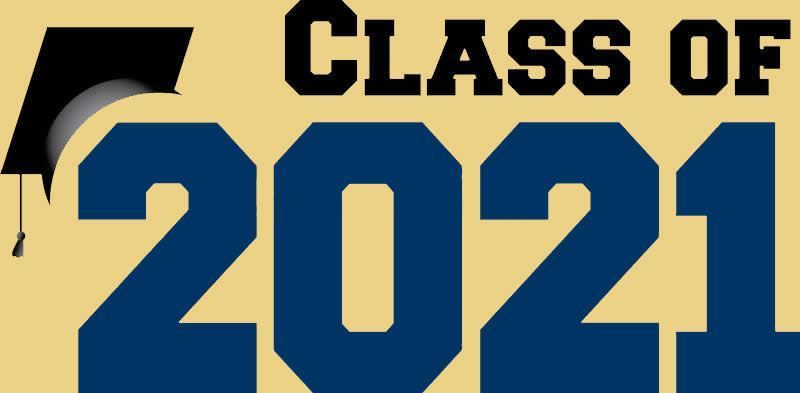 End-of-the-Year Senior Activities Update
Staff
Friday, April 02, 2021
Plans for end-of-the-year celebration of the Class of 2021:
Grand March, Senior Soiree, and Graduation
Grand March
Date: May 8, 2021 Time: Doors open at 5:30 p.m. – must be in line by 6:15 p.m. in order to
participate
Location: NLRHS Auditorium – The event will be live streamed; no live audience
Underclassmen may only participate if escorted by a current NLR SENIOR.
Senior Soiree
The SENIOR SOIREE is a dressy and dignified affair including a formal, sit-down meal. The senior video will make its debut, Who's Who recipients will be acknowledged along with a few surprise events. It is a wonderful opportunity to show off your prom attire, take photos with your friends, and enjoy an excellent meal. **
Students MUST be CURRENTLY classified as a senior in order to purchase tickets.
Date: May 8, 2021 Time: Doors open at 6:30 p.m. Doors will CLOSE at 7:30 p.m. for dinner service.
No one will be admitted once the doors are closed.
Location: Doubletree Hotel -- 424 West Markham
Tickets: $40 per person and will be on sale from April 28 to May 1.
All participants are required to complete a registration form. Out-of-district dates will need to
provide a copy of a photo ID (school ID or state-issued ID). Registration forms will be available
beginning April 16. The form will CLOSE on April 21. NO REGISTRATIONS WILL BE ACCEPTED ONCE THE FORM IS CLOSED.
The specifics regarding ticket sales will be sent out early next week.
** Masks are required unless actively eating or drinking
*** Dates can be no older than 20 years and no younger than 9th grade
Senior Soiree Attire Guidelines
Dresses should be no shorter than the length of a dollar bill held vertically from the top of the knee to the bottom of the hem. This includes skirts/shorts underneath a sheer overlay and the shorter portion of a "hi-lo" gown.
Slits in gowns should be no higher than the length of a dollar bill held vertically from the top of the knee to the bottom of the slit.
See through material, or a lack of material, which exposes excessive cleavage or breast is not allowed.
Strapless dresses are permitted as long as an excessive amount of cleavage/breast is not exposed.
Two-piece dresses are permitted if they meet the following guidelines: No more than 2 inches between the bottom of the top and the top of the bottom.
Open back dresses should dip no lower than the natural waistline.
See through fabric dresses or panels on dresses with strategically placed decorations/fabric are not allowed.
Cutouts that wrap around to the front of the dress should also follow the 2 inch guideline.
Formal attire only.
Jeans are not permitted.
Shorts are not permitted.
Baseball caps are not permitted.
Sagging is not permitted.
If your date does not attend NLRHS, NLR COE or NLR ALE, it is your responsibility to inform them of the attire guidelines.
Any student deemed inappropriately dressed will be asked to leave and/or change clothes.
If you have any questions about your attire, email Mrs. Rogers at rogersc@nlrsd.org, go by Mrs. Rogers' classroom (A222).
_____________________________________________________________________________________
Graduation Practice
Date: May 18, 2021 Time: 9:00 a.m.
Location: Barton Coliseum
Graduation practice is REQUIRED and late students will not be admitted! Buses will be provided for those who need transportation to practice.
There is no need to bring your cap and gown to practice. However, if you plan to wear heels, it is wise to bring them to see if you can walk correctly on the arena floor.
Be prepared for practice to last 3 hours!!
Graduation
Date: May 18, 2021 Time: 7:00 p.m. Location: Barton Coliseum
Students will begin processing in at precisely 7:00 p.m.
Each student will receive 5 tickets for audience members. Tickets will be distributed upon return of the graduation contract signed by both senior and parent/guardian. Specifics will be sent out at the beginning of May.
Appropriate attire: Gentlemen: Shirt with a collar and a tie; dress pants, dress shoes
Ladies: Dress (not longer than gown) or dress pants, smallish earrings, low heels or flats; no boots
For All Participants: NO GYM SHOES, NO RUBBER FLIP-FLOPS, NO JEANS, NO LEGGINGS
Masks: Masks for each graduate will be provided and must be worn.