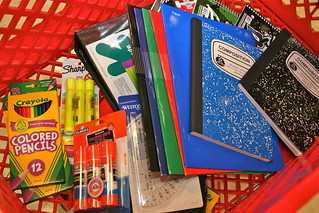 6th Grade School Supply List
Christon Belt
Saturday, July 06, 2019
Students will need the following school supplies this year:
earbuds/headphones
blue and black pens (1 package each)
pencils (24)
wide ruled notebook paper (2 packs)
highlighters (1 pack)
glue sticks (1 pack)
colored pencils (1 pack)
scissors
2 boxes of Kleenex
1 pack of copy paper
NLRMS planner (1st planner provided by the school)
Clear or mesh backpack- no rolling backpacks are allowed
Uniforms: Any polo type shirt-any color or a spirit shirt
Khaki, black, or navy blue pants, skirts, or shorts. NOTHING THAT LOOKS LIKE BLUE JEANS ARE ALLOWED. NO LEGGINGS, JEGGINGS, OR TIGHT FITTING PANTS. A SPIRIT SHIRT MAY BE WORN EACH DAY.
Team teachers will send out supply lists specific to their classes during the first week of school.
*SUPPLIES WILL NEED TO BE REPLENISHED THROUGHOUT SCHOOL YEAR