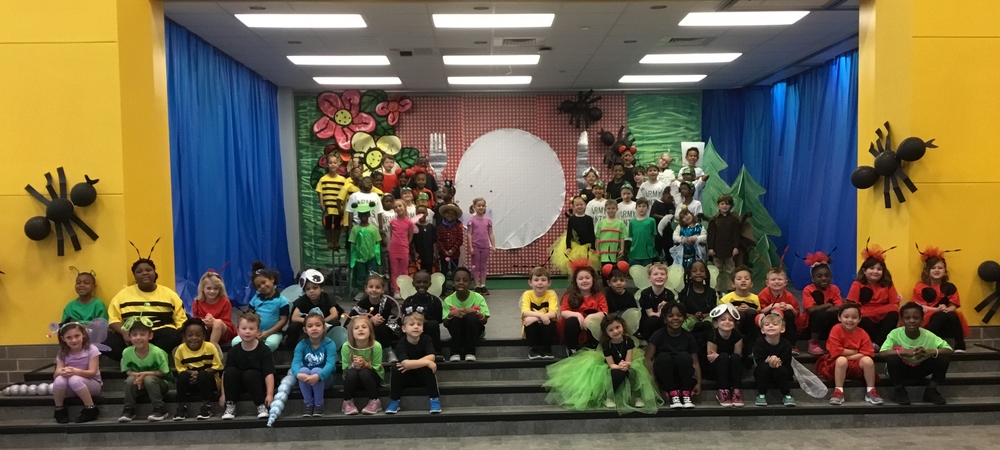 Fine Arts Week Was A Success!
Karen Pounders
Friday, April 05, 2019
Lakewood Elementary celebrated the first annual Fine Arts Week during the week of April 1, 2019. Jamie Freyaldenhoven, art teacher, and Kristy Matthews, kindergarten teacher, were the leaders in this eventful week for students and families. Both teachers worked tirelessly writing grants, searching for resources, planning new ideas, and organizing the week. The Arkansas Arts Center's Art Mobile was on campus all week for tours. "Blooming Artists" Fine Arts Night was held on the evening of April 4. Kindergarten children presented the play, Bugz, to their families and guests. Each child in the school had a piece of art framed for viewing and purchase as well as a piece of clay for parents to see. Food trucks were at the school with a variety of treats for everyone to enjoy. The final event of the week was the presentation of the Emperor's New Clothes by the Arkansas Children's Theater on Friday.