EDIT MAIN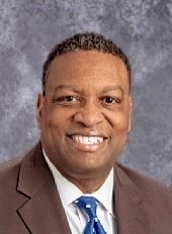 Tracy steele
Term expires November 2021
Family: Wife-Cassandra Steele, Two Children
Occupation: Director, AR Health Services Permit Agency
Education: Bachelor of Political Science, Rice University
Strengths of the North Little Rock School District
Comprehensive learning experience that equips students for college and careers
High expectations for Students, Teachers and Administrators
All families are felt welcomed and their concerns are acknowledged
Extensive knowledge of public policy
Needed improvements in the North Little Rock School District
A more direct student-focused environment which includes but is not limited to, parents, teachers and administrators involvement
Ensuring schools remain vibrant in lower-income neighborhoods, solidifying great teachers and raising the achievement goals for every child.
What I offer the district
I have a strong desire to work effectively as a team with other board members, ensuring the children remain the ultimate focus. I am determined to work with parents, teacher, district staff, stake-holders and board colleagues – to achieve the board's goals.