EDIT MAIN
STUDENT AND EQUITY SERVICES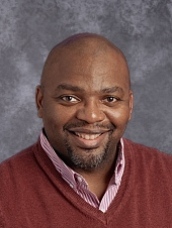 Micheal Stone, Executive Director
| | |
| --- | --- |
| Betty Bradford, Secretary | Robin McCarroll, Secretary |
| (501) 771-8049 | (501) 771-8050 |
SERVICES

Student and Equity Services addresses the well-being of students and staff. This department's goal is to ensure student success in the education process. We encourage positive relationships with parents, students, staff and the community. Student Services is a vital part of a successful, comprehensive school environment.
Student Services include the following areas:
Enrollment/placement and residency decisions
Student transfers (intra-district and inter-district)
Assistance for homeless students
School safety
Discipline/Handbook
Custodial Services
Mediating K-12 school issues between schools and families
Equity
Expulsion Program
Transportation
School Based Mental Health
Alternative Learning Environment (ALE)
Food Services
Transfer Deadlines
School Choice- May 1
Opportunity Choice- May 1
---
Special Permission Requests
Intra-district or a "special permission" request occurs when a parents asks permission to move to a school outside of the school zone in which they reside. This special permission is based on space availability.
The Office of Student Services will be looking at projected number of students to determine an approximate number of spaces available at each school. This process assists the district in making decisions which ensure a quality learning environment. After space availability is determined, Student Services will work with families who request special permission. All requests will be considered but not guaranteed.
Frequently Asked Questions:
Q: If granted special permission is my student allowed to automatically stay until they have completed the highest grade level at that school?
A: No. Families are required to seek special permission annually. There are several factors that may change during the course of a school year. Only students residing in that school zone are exempt from requesting intra-district special permission.
Q: What is the purpose of doing special permission?
A: In order for the NLRSD to run in an effective, efficient and equitable learning community, we must be diligent in our approach to student learning. This process allows the district to make decisions based on student enrollment numbers and creating a World Class District.
---
Pre-K Registration
NLRSD Pre-K Applications are not processed on a first come, first serve basis. Children are placed based on need and the number of qualifying factors they have.
Four year olds (Children that are four by August 1) have priority on Pre-K slots in elementary schools. Any slots that have not been filled by July 23, will be offered to three year olds (Children that are three by August 1). For this reason, several of our schools do not have three year olds, at least at the beginning of the school year.
Due to the Capital Improvement Project and new schools/classrooms opening, some pre-k sites may have more or less children than they have in the past. We will do our best to place your child at one of your first choices; however, the more choices there are, the more likely your child will be placed.
Please indicate your School Preference on your application by ranking them 1st , 2nd , etc. You may rank as many schools as you want as long as you are willing and able to transport your child to that site.
We will notify parents of children that were not placed at one of their choices once we have finished placing all other children. Parents are responsible for notifying the Early Childhood Office at 501-771-8170 of any changes in address, phone number, and/or income.
There will be a mandatory, district-wide Pre-k Enrollment Event in August. ALL Pre-K families are required to attend one of the sessions to complete paperwork and confirm they are coming.

NLRSD 3 & 4 year old Pre-K classrooms:
AMBOY ELEMENTARY (usually only 4's BOONE PARK ELEMENTARY
GLENVIEW ELEMENTARY MEADOW PARK ELEMENTARY
PIKE VIEW EARLY CHILDHOOD CENTER SEVENTH STREET ELEMENTARY
Click here for:
Pre-K Checklist and Application
---
School Choice
Students may apply to attend the NLRSD through School Choice and can begin applying after winter break. The deadline to register through School Choice is May 1st.
A parent or legal guardian must provide proof of the following:
Proof of residence (utility bill, mortgage statement, etc.)
Please contact the office of Student and Equity Services in the NLRSD at 771-8050 for more information on registration or visit the NLRSD website at
www.nlrsd.org
---
North Little Rock

New Students
New students who are North Little Rock residents should register to attend the NLRSD in their neighborhood school.
---
Kindergarten Students
Kindergarten Round-up is held each year in April in all elementary schools in the NLRSD.
NOTE: Children may enter kindergarten this fall if they will be five years of age on or before August 1.
A parent or legal guardian must provide proof of the following:
Proof of residence (utility bill, mortgage statement, etc.)
Shot record
Social Security Card/Number
Birth Certificate (optional)
Please contact the office of Student and Equity Services in the NLRSD at 771-8050 for more information on registration.