EDIT MAIN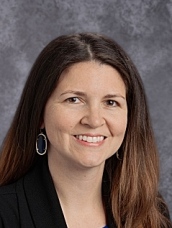 nATALIE WANKUM
(501) 837-2187
wANKUMN@NLRSD.ORG
Term expires November 2021
Occupation: Business Administrator
Strengths of the NLRSD:
Eclectic group of individuals who want what's best for the kids
Diversity and inclusiveness within our community
Needed improvements in the NLRSD:
BUDGET! Let's look at our contracts with vendors
Teachers need raises and bonuses because they need stability
Accountability and job descriptions would relieve stress
What I offer the NLRSD:
Seeking facts and working across the table
Putting ALL kids first, not the majority versus minority numbers
Integrity and trust. Being a longtime community member and having many volunteer hours within our schools, I have an upfront picture of what needs to be done.